About MagicKitchen.com

A tradition started in the new century, MagicKitchen.com's owners and staff are proud of our work and the company it has built.
2005: CEO Greg Miller realizes there is a need for quality, healthy, restaurant quality meals for busy families and seniors. His goal is to bring families together again for family dinnertime, and to allow seniors good meals and nutrition. MagicKitchen.com is founded in Northern California to serve meal requirements in northern California with MagicKitchen.com A la Carte Menu.
2006: The website goes live. Business starts with meals shipped nationally from Oakland CA distribution center.
2007: Our distribution center is relocated from Oakland CA to the more centrally located Kansas City, MO.
2008: Complete Meals Special Diets Menu is initiated for Special Diets (Low Sodium & Diabetic-friendly) based on customer request. The website is completely redesigned, making it easier for customers to find their favorite meals and get information about the company.
2011: Kansas City Distribution Center is moved to expanded state-of-the-art facility on Kansas side of city.
2012: Complete Meals Special Diets Menu is expanded to offer meals for Renal (CKD Stage 3 & 4) and Dialysis-friendly diets.
2015: Company President, Michelle Tayler, completes her RDN program and is awarded an RDN designation.
In 2016 and into the future, we will continue to listen to our customers' wants and needs, add new dishes, and keep senior and special meals on the table for your enjoyment.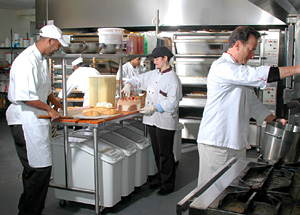 Senior Meal Programs is our primary focus at MagicKitchen.com. Often as children of seniors, we see our parents not taking care of their own nutritional needs. If we are not in the same city, there seems to be little we can do. With MagicKitchen.com, meals can be sent, and your parents can enjoy quality, healthy meals with little prep or cleanup.

As many seniors have special dietary needs, a large part of MagicKitchen.com chefs' energies has gone into creating complete meals that can be included as part of a healthy diet, and are also special-diet-friendly. From diabetic to dialysis meals, we have you covered.
Having a Registered Dietitian on board has been invaluable to us, and her expertise is available to our customers. Our customer service staff is helpful and knowledgeable.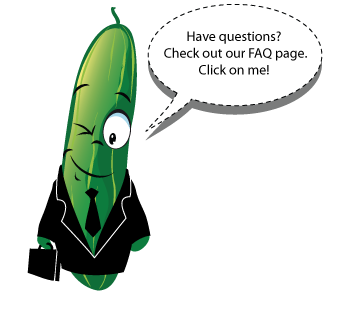 You have a lot of options for meals, but no other will give you the taste, nutrition and quality for the price, for fully cooked frozen meals. We are confident you will love our food. Take our challenge: try our meals and if we do not meet your expectations, we will either replace the meal or give you a refund for any dishes you feel did not deliver on our promise of taste and quality.
Vision:
MagicKitchen.com encourages people to:
understand and implement how to properly fuel their bodies.
consistently eat tasty, healthy meals.
enjoy a healthy life.
Mission:
MagicKitchen.com provides delicious, nutritious, convenient and special diet sensitive meal options for individuals and families to eat well at home, while promoting quality family time through expedited meal preparation and clean up.
Values:
Provide top quality, nutritional meal options at fair prices.
Provide consistent, quality products and exceptional levels of customer service to our customers.
Stay innovative with technology.
Promote and educate our customers on healthy choices for meals, exercise and life.
Build, nurture and maintain strategic partnerships with key vendors.
Encourage employees to be self-motivated and self-directed for their expanding role within the company.
Live with passion and have fun!!! … as well as encourage people to enjoy life and smell the roses along the way.
Customer Testimonials
Working Late? Long Hours? Let MagicKitchen.com help out.
What a wonderful treat - really fine food without the work - and the desserts were an added extra special treat!
Marcie C.


Featured on Food 411!
Click Here to see review.

Remember that we have two menus, and our A la Carte menu contains a section of diabetic mealsdelivered to your door.
---
Customer Testimonials

This is my first time ordering from an online food service. Delivery was quick and the food was great. I will next try the special diets menu.
~Carolyn B
We discovered MagicKitchen.com at just the right time. Its been a real money saver, no trips to the store or restaurant. The Main Course meals are by far much better than what you get in the frozen food section at the grocery store, there is really no comparison. We are pretty new to MagicKitchen.com, but what we have had so far has been easy to prepare and delicious, nothing we've eaten has been average.
~Tom D

Amazing meals!!! What a treat to enjoy fresh, tasty meals without any fuss. After a long day at work, there is nothing better for the two of us than to enjoy a delicious meal together. We love, love, love MagicKitchen.com meals!
~ Cheri E.
New parents love our convenience. When you are looking for a gift for new parents, think of MagicKitchen.com. The convenience of being able to just heat up a healthy, tasty dinner is such a boon for tired parents. It gives them more time to enjoy their new family. In these busy times, the gift of time and relaxation is the greatest gift you can give.