Christmas Food Gifts, Christmas Presents, Christmas Gift Ideas
Unique Christmas Gift Ideas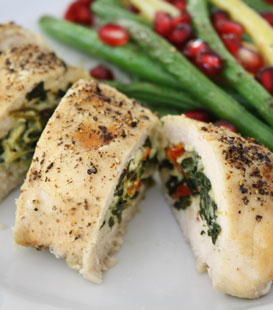 Give a Christmas present they will enjoy for weeks! Healthy, nutritious meals from MagicKitchen.com that heat up in minutes!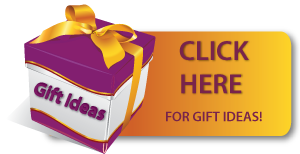 MagicKitchen.com has the best selection of Christmas food gifts and Christmas gift ideas.
You're looking for great Christmas gift ideas. MagicKitchen.com is the place to find them! From Italian food to seafood, you'll find the right gift for your loved ones. MagicKitchen.com meals make perfect corporate gifts, too!
It's the season for Christmas food gifts, for seasonal meals or as a perfect gift for Christmas day.
Food gifts and dinner gifts are easy with our gourmet meals delivered - find that perfect Christmas present! These gifts arrive without labeling, so you may decide to pick a get well meal, for instance, but the recipient will not see that description.
We have gift certificates too!
Creative Christmas Gift Ideas
Christmas is a time of special, shared moments with family and friends, snow days if we're lucky and everyone's favorite; giving and receiving Christmas gifts, a holiday tradition. This time of year gives us the opportunity to give something really special to those close to us; gifts that you know that they'll love. That may sound easier said than done but the fact is with a little creativity and thought, you'll be sure to bring a happy, and even teary, look to your loved one's faces.
The first thing to consider is finding or making a gift that you know the receiver will appreciate whether it is part of a collection they love, or a carefully thought out present that represents a happy past memory. In other words, don't dash into a convenience store at the last minute and pick up a random gift!
For the men in your life skip ties or socks unless they just happen to be crazy about them, and opt for something they've been talking about like new golf clubs, a state of the art shaver (boring to you - awesome to him), tickets for an upcoming concert he'd enjoy or a gift certificate for your local GoKart track (and he can take the kids!). It might even be a simple as a special edition DVD set of his favorite series, just make it something you know he'll enjoy.
Teenagers usually crave the latest technology and while that can get expensive there are always inexpensive accessories that you can get to go with their latest and greatest cool gadgets from iPod docking stations to ear buds, to computer or video games. The latest fashion is always on the mind of most teenagers as well, as are books aimed at their age group. Great stocking stuffers would be movie tickets and gift cards to use in their favorite stores. The youngsters are always easy to buy for because there isn't a kid on the planet that doesn't love toys ranging from the latest kid friendly gadgets to more traditional Legos, stuffed animals and dolls.
Buying for the lady in your life again takes some thought; Guys this is a good time to pay attention to detail. What does she like? What does she linger over at the mall? Would she appreciate a day of pampering at the mall? You get the idea.
If you are unsure of what kind of gift to get someone on your Christmas list go with a food gift. Having snacks and holiday treats ready for guests that stop by is one thing but they also make excellent gifts. If you really want to impress the loved ones on your list that are hard to shop for, sign them up for meal plans from MagicKitchen.com. MagicKitchen.com will deliver fresh tasting, mouth watering meals to the lucky recipient and they're made with only the highest quality ingredients. The seniors or busy moms on your list will be thrilled with the homestyle meals they receive right at their front door, including holiday favorites like turkey and all the fixins; they're even available in family size courses.
How about giving yourself the very special (and convenient) gift of food delivery? MagicKitchen.com understands that being a host can be difficult when you have to deal with holiday entertaining, decorating, keeping the kids busy, and all the other duties that come from celebrating the holidays. With all there is to do, cooking a delicious home cooked meal can be a bit much but luckily MagicKitchen.com makes it easy! Delicious home cooked meals are delivered right to you whenever you need them; all you have to do is heat them up! If you know someone struggling to play host this holiday season (even you) keep MagicKitchen.com in mind for a helpful holiday gift.


Get our FREE Gift Ideas eBook!

As seen on


TV's 'The View'!
Testimonials
"I purchase your meals for my father and father in law. It is really helpful so they just have to heat them up. They really enjoy them. They are great gifts for the parents who have everything!!!"
~Jane W.
"I ordered the seniors package for my 95 year old grandmother who lives far away from me. She absolutely loved everything in it and it made me feel good to know that even though I am far away I can still makes sure she is eating well. Thank you MagicKitchen.com!"
~Jessica F.