MagicKitchen.com customers are REALLY important to us. MagicKitchen.com customer service and products are unsurpassed. We use customer feedback to determine our menu and what stays and what goes from the menu. Order a catalog here...See our Testimonials.
To let us know your feedback just or call us toll free at 877-516-2442,. We strive to have telephone coverage 24 hours a day and should you call and get voicemail during or outside of our core hours please do leave a message and we will get back with you soon. Our core hours of operation are 7:30AM Central time to 11:30PM Central time seven days a week. See our Product Demo Video! Click here!
Working Late? Long Hours? Let MagicKitchen.com help out with meals for working people.


"Thank you so much! You guys are the BEST. When our "local" establishment, "Designed Dinners" here in Seattle went out of business, I was sad. I then tried many mail-order Meal Companies, before finding your company on-line. We are extremely satisfied with all of your meals, and your customer service department goes above and beyond in helping me. Again, many thanks!"
~Annie G.
"Good Afternoon, I just wanted to take a minute and let you know that your customer service dept, Mariel in particular is outstanding and I wish there were more companies with even a little bit of the of the courteous professionalism and kindness that she projects. I made an honest mistake but she took very good care of me and I will be placing future orders because of her. I will also be submitting my testimonial on how much I enjoy the food when I receive it.
Hang on to her and give her a raise. Thank you so much!"
~Karen Mize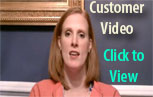 Check out our recipe page for great ideas!

MagicKitchen.com corporate food gifts make a lasting and tasteful impression. Clients, customers and employees are always thrilled when you recognize their value to your organization.