Gift Certificate Form
Give the gift of quality chef-prepared meals that taste homemade to family and friends! Great for last minute gifts- Order the gift certificate and you have the certificate by email, available to print in minutes-what could be faster and simpler!! These gift certificates are good for the whole family of MagicKitchen.com meals- visit our sister sites!
Delivery Options:
your receipt will have a link to the certificate, that you can print or forward
we can email the certificate to the receiver
we can mail the certificate to the receiver via US Mail
For us to email or mail out the certificate, we will use the information you enter on the Ship To section of the checkout page.
When ordered, gift certificates can be printed directly from a link provided on your order receipt. Last minute gift? No worries, enter the order and print the gift certificate from the link in your order email.
We'll also mail out the certificate with a gift card and a MagicKitchen.com catalog!

Interested in a group gift certificate? Visit us here, or call toll free, 1-877-516-2442.
---
Home Cooked Meals

Greg and Michelle have put together many fine chefs for our team. But the directions given to the chefs for creation of the meals is, "make it taste home-cooked". Home cooked meals delivered, that's what MagicKitchen.com has been doing for years now. But it's as though your home cook is really, really good!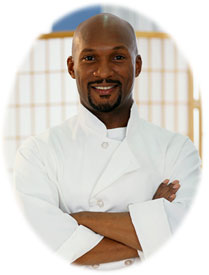 We put out an amazing family size meatloaf and chicken pot pie. Our meals are portioned to appeal to all family sizes. Single? We have a single- meal package and many single-portioned entrees, as well as out two single-portion side dishes.

If you are two or four, everything on our menu applies to you. If it is not family-size, then it comes as two-or-four serving packages. The meals cook up so easily, and are full of flavor, just like you'd make at home.
If you want to find out more about our home cooked meals, call us toll-free at 1-877-516-2442, or check out our helpful How to Start guide.