Food Gifts, Gourmet Gifts and Gift Ideas
MagicKitchen.com's fully-cooked, delicious meals make unique gourmet gifts for seniors, new parents, birthdays, for new home owners, or as get well or sympathy gifts. They are a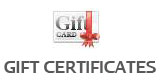 great way to show you care and to make life easier at difficult times. Food is a universal gift! Look to MagicKitchen.com for food for the holidays!
See our Product Demo Video! Click here!
Gift Ideas

Meal gifts are gifts remembered!
---
Get our FREE Gift Ideas eBook!
---
---
Prepared food gifts are welcomed by new parents, students, and friends and relatives far from home! Prepared food delivered to their home, great for corporate gifts, housewarming gifts, and get well or sympathy gifts.
"I've sent food as gifts to people but we just received our first order as a gift - chicken pot pie. I ordered it for friends and heard it was good but this completely exceeded my expectations. I love chicken pot pie. I love to make it. This was the best chicken pot pie I've ever had. It wasn't anything like frozen food you find in the grocery store. It was delicious food frozen. From the flavorful filling to the flaky crust; my whole family was impressed. We absolutely loved it! Thank you!"
~Sara F.
---
Gifts

Our customers have been using our food for gifts almost since our inception. We knew that a frozen meals gift certificate or prepared meals gift certificate was a great idea, but as usual the imagination of our customers took things into overdrive. Food gifts has become a big part of our business, one we welcome.
When you give a food gift, we are happy to provide a gift card with a list of the meals you have purchased that we can email to you for printing. Then the receiver of the frozen meal gift can arrange for the gift meals to arrive at their convenience. Just call us toll-free at 1-877-516-2442 to arrange the card.
Frozen food gifts are so flexible. The recipient can put the meals in the freezer until they are needed, or can arrange for the meals to be shipped at the appropriate time. Alternatively, a prepared meals gift certificate can be purchased, printed and placed in to store-purchased card. That makes an amazing and welcome last minute present.
Food gifts for new parents or mail order food gifts for the new mom as some people phrase it, are particularly popular across the country. As new moms realize how hard it is to eat healthy meals when taking care of an infant, others want to help in any way they can, and frozen food gifts are ideal.

Another popular way to send food is the sympathy gift meal. When stress and grief take their toll and you can't be there to help, send a gift of meals. It is so appreciated.


---
Dinner delivery is a practical gift and a great idea for the family! A Food delivery for new mom and dad makes their lives easier. Good frozen dinners are the trademark of MagicKitchen.com, where good frozen meals are delivered to your home.