Gourmet TV Dinners, prepared & delivered Nationwide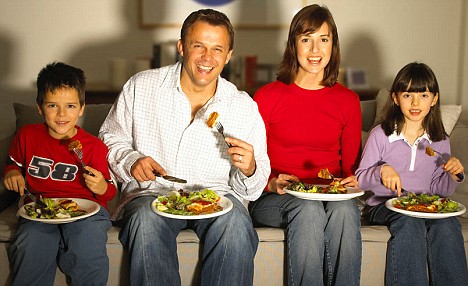 MagicKitchen.com offers nutritious Gourmet TV Dinners delivered nationwide. Order chef-prepared Gourmet TV Dinners online and have them shipped to you!

Use Promo Code MK99 and get 10% off orders $80 and over today!
MagicKitchen.com is a way for busy families and seniors to have delicious, wholesome meals without shopping, cooking, or clean up. Other companies offer Gourmet TV Dinners; here is where we are different! We offer preservative-free cuisine, with meal plans, meal bundles and food gifts, as well as our a la carte menu. And check out our prices!
Your Gourmet TV Dinners will arrive frozen; just pop them in the freezer until you need them. Our meal delivery is quick, reliable, and the meals are guaranteed to show up at your door within 1-2 days.
All our Gourmet TV Dinners are prepared by chefs using quality garden-fresh produce and ingredients to ensure you receive delicious, nutritious meals that are quick to prepare. The meals arrive frozen to your door. All you have to do is defrost, heat and serve to taste that sunshine!
You might wonder, "Who Invented the TV Dinner?" That is a matter of some contention. Several smaller companies such as Quaker State marketed them before Swanson. In 1952, the first frozen dinners on oven-ready aluminum trays were introduced by Quaker States Foods under the One-Eye Eskimo label. Quaker States Foods was joined by other companies including Frigi-Dinner, which offered such fare as beef stew with corn and peas, veal goulash with peas and potatoes, and chicken chow mein with egg rolls and fried rice.
*Source: Wikipedia.com
But Swanson TV dinners are the ones we all remember from our childhood. That aluminum tray was the consummate symbol of easy meals. Things have certainly changed!
Now you can get Crab-stuffed Sole, Shrimp Fettucine Alfredo, tempting beef dishes, stuffed chicken classics, and much more at MagicKitchen.com!