Prepared Meals Delivered Nationwide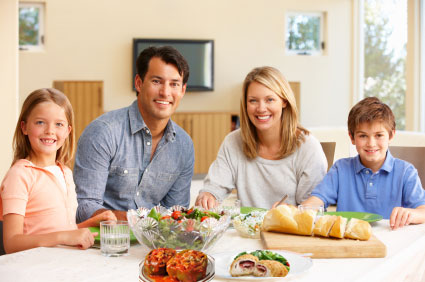 MagicKitchen.com offers incredible meals delivered to your door. Combined with the best customer service in the industry, talented chefs and knowledgeable dietitians, our service is top-notch.
Meals include Main Courses, Soups, Side Dishes and Desserts, purchased separately in two-and-four serving sizes. The servings are generous and incredibly good. For more, visit our how to start page. Or, go ahead and order now!


Full-Flavored Meals Delivered to Your Door
This is strictly for those who know what properly prepared, home cooked, full-flavored meals taste like. You do not need to do the cooking anymore. You not even have to be nice to that one person you know who cooks like a genius. Instead, simply get a selection of perfectly prepared meals delivered to your door. Any day of the week, Sundays included.
That's what we do at MagicKitchen.com. We are best known for prepared dinners delivered to door steps across America. But we also deliver breakfasts and lunches – complete with main courses, side dishes, desserts, soups and breads. Better still, you can have us deliver a special meal gift to a friend, colleague or client.  
You can also order our special diet meals for seniors or the special diet meals for people with renal, heart or diabetic conditions. Or any of our separate low-carb, low- sodium and scientifically portioned meals for people who are watching their weight. All of them are prepared meals delivered to your choice of doorstep across the US.
What are our meals like, exactly? The main courses include a variety of differently prepared meats, seafood, poultry, pasta, and vegetarian meals. Side dishes include creative culinary combinations of cheeses, sauces and vegetables, like broccoli, cauliflower, creamed spinach and fresh cut corn. Plus other delicacies such as rice pilaf, buttered carrots, mashed potatoes, green beans and mushrooms. The dessert menu has a variety of pastries, cakes and breads, including a choice of desserts prepared with raspberry, apricot, cherry, strawberry, apple, chocolate, coffee and cream.
Chef Prepared Meals Delivered to Your Door
Our reputation for prepared dinners delivered to homes across the US is not based solely on what you see on the menu. It's also about the service. Placing a meal order online or via our toll free number 1-877-516-2442 takes just a few minutes. UPS and FedEx, will do the rest. Fast.
All our meals are prepared by professional chefs with years of experience. Each meal is then kept fresh by the flash-freezing technique of super-fast cooling.  That is why each of our prepared dinners is delivered with the full flavor and aroma of a home-made meal.  All you need to do is defrost it, warm it up, and get down to the business of eating a delicious meal.
And there's more. Our chefs go through our customers' feedback and adapt the menu accordingly.  That's how our list of the top 8 customer favorite meals is made.  Current favorites include a special shrimp dish, a lemon rosemary pork delicacy, and a particularly loved serving of pot roast-beef with baked potatoes, green French beans and mushroom cream sauce.
But what if, in spite the best efforts of UPS and FedEx, something happens to the meal on its way to you? No problem. Any spoiled or damaged meal bundle is replaced at our expense.  Simply get in touch with our customer team via email or make a toll free call and the problem is solved. Any day of the week, Sundays included.