Let MagicKitchen.com help you in the kitchen! Prepared meals from MagicKitchen.com will add more time to your busy day!
Our special packaging goes straight from the freezer into your microwave or oven, then onto your dinner table. After eating, it simply goes straight into the trash - no pots and pans to clean! It doesn't get any easier than that (or any better tasting!). Check back often, or let us customize a meal plan for you or your elderly relatives. We update our dishes quarterly, so there are always new meals to try.
Busy families and seniors really benefit from our prepared meals. With everyone's favorite entrees, sides and soups ready for you to select you can easily plan family dinners for weeks and even months ahead.
Many of MagicKitchen.com's delicious prepared meals also fit into most of today's nutritional and healthy lifestyles: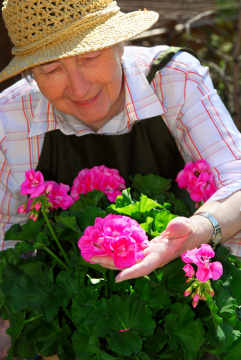 • Healthy Lifestyles Meals
• Weight Loss Meals
• Diabetic Meals
• Low Carb Meals
• Low Sodium Prepared Meals
• Senior Meal Plans- healthy meals that are easy to prepare.
• Nutritional Meals order from our a la carte menu to customize your own prepared meals
Reheating instructions come on each package, and are also listed on our
website for your convenience. Or request them in large print!
At MagicKitchen.com we are known for our quality products and exceptional service. For any additional information, feel free to phone us toll free, anytime, at 877-51-MAGIC (877-516-2442)
"The crab cakes were delicious. I liked them more than some i have gotten in restaurants. Good choice for me."
~Maggie C.