Eat healthy, and enjoy dinner at home with chef prepared meals -delivered!
Our chefs have worked diligently to develop recipes that freeze well and defrost for reheating superbly! Only the finest California-fresh ingredients are used. Then the freshly-prepared meals are flash-frozen to retain nutrition, and packed for swift delivery to your door!
Family time is becoming rarer- let MagicKitchen.com help you recover that precious time with our delicious meals- no shopping, cooking, or clean-up!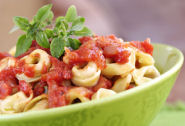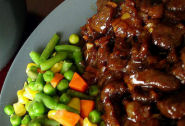 Are you unable to make a nutritious, home-cooked meal every night? Chef-prepared meals, by MagicKitchen.com- when you're looking for meals prepared by professional chefs, that are easy to make at home, come to MagicKitchen.com.