U-Bake Margherita Pizza
You bake this delicious light pizza yourself, so it comes out of the oven hot and crispy and fantastic. Pizza purists love this simple pizza, and legend has it that it was created for Queen Margherita herself in 1889. He gave her three pizzas to try, and this was the winner.
Serving Size: oz.
WeightWatchers PointsPlus(per serving): 7
Ingredients
Malted Wheat Flour, Organic Olive Oil, Sea Salt, Yeast, Organic Tomato Sauce (organic tomatoes, organic basil, organic oregano, organic pepper, sea salt), Mozzarella, Organic Basil
CONTAINS: WHEAT
Amount Per Serving
| | | |
| --- | --- | --- |
| Vitamin A 12% | • | Calcium 30% |
| Vitamin C 4% | • | Iron 2% |
*Percent Daily Values are based on a 2,000 calories diet. Your daily intake may be higher or lower depending upon your caloric needs.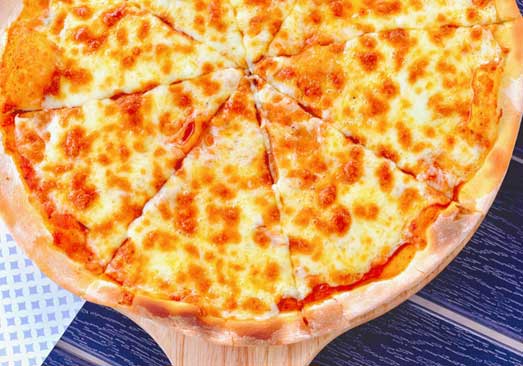 ---
---
Heating Instructions
General Instructions:
Prepare from frozen state. If thawed, reduce cooking time. Product may be kept refrigerated up to 3 days prior to use. Individual appliance cooking times will vary. Adjust cooking time accordingly.
Conventional Oven:
Preheat oven to 425º F.
Remove from packaging.
Place pizza on cookie sheet on middle rack in oven.
When crust is browned, 20-30 mins remove from oven.
Carefully place onto plate. Enjoy!
Avg rating:




based on 25 rating(s).
---
Below are Trustpilot Reviews, which are overall reviews of our service.