New Home Food Gifts
Healthy House-warming Gifts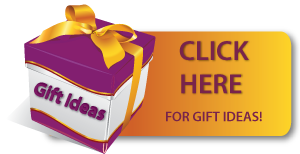 Moving is exhausting, as we all know. At the end of the move, pizza is usually the best we can do. Send them nutritious meals that heat up in minutes! Great for the days following the move, when the organization of the new home takes up so much time and energy.
You're looking for New home presents, gifts and gift ideas for new home owners. And MagicKitchen.com is the place to find them! From Italian food to seafood, you'll find the right gift for the new home owners. These gifts arrive without labeling, so you may decide to pick a get well meal, for instance, but the recipient will not see that description.
We have gift certificates too!


Get our FREE Gift Ideas eBook!

As seen on


TV's 'The View'!
Testimonials
"The gift was a surprise that not only helped provide tasty meals, but showed how much we care. This is a great idea that provides quality food that is easy to prepare and also provides the gift of thoughtfulness and convenience. We will definitely use this service again."
~Debbie T.
"I've enjoyed everything. The panna cotta is to die for, the chicken pot pies are not ordinary fare and are unusually and deliciously seasoned. The delivery is quick and the food is well packaged. I will be ordering again."
~ ~Robin A.