Nutritional Information
MagicKitchen.com's recipes are reviewed by a professional nutritionist to ensure that all of our meals are healthy and wholesome. All of our items are nutritious and delicious, with little or no preservatives (except as required by USDA). Not all menu items are low-fat or low-salt, unless specifically identified. Please check the nutritional information if you are on a special diet. We follow the recommendations offered by the American Heart Association.
We do periodic updates on our menu, with more choices; and we listen to you, the customer, to help us make those choices. Please contact us with any suggestions you may have.
On our menu, you will find a designation next to some menu items:
You will also find separate categories for Dairy free, Diabetic Friendly and Gluten-free dishes under the Special Menu category. Our prepared frozen meals are made for you and your needs!
"Food has great taste and is so easy to prepare. It's good enough to look forward to during the day. Easy to use and good!"
~ D. Broderick.
Food Preparation
MagicKitchen.com's focus is on exceptional tasty precooked meals, sealed after flash freezing to preserve natural nutrients and flavor. The meals are prepared, simple to reheat and serve on your table without muss or fuss!!
We then fast-freeze the product in our special freezer-to-oven-to-table packaging. To thaw, we recommend that you place it in your refrigerator the night before you intend to reheat. (Put a plate under the item to prevent condensation drips.)
Heating instructions are provided with each item. These directions will give you the reheating method that produces the best results in the least amount of time. We suggest that the product be used within 3 days of thawing to ensure maximum freshness.
Your food will arrive in a cooler with dry ice, and the food will be packaged like this: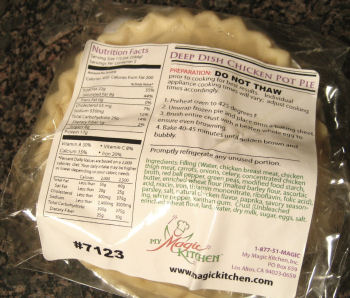 I really love Magickitchen. The food is so fresh although it is frozen & the taste is delicious! I moved to CA from NY couple years ago and could never find good eggplant parmigiana until I bought it from MagicKitchen. Their eggplant parmigiana ROCKS! And I love their blueberry toaster cakes because they are something my grandson actually eats!! Please keep up the good work!
J Young
If you have weight management issues, MagicKitchen.com can help. Our WeightWatchers PointsPlus page will give you pointsplus for many of our meals.
---
Order Meals Online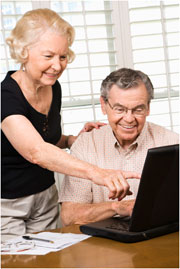 It's so convenient (and safe) to order meals online now! Ordering frozen meals online has never been easier. Just check out our convenient and helpful how-to-start guide and get started ordering your delicious, nutritious and convenient meals online.
The only thing better than delicious dinners in a restaurant is the same meal ordered online and delivered to your home. You can order meals online, get your meal delivery, send meals as gifts- and love every bite!