MagicKitchen.com in the Media
Caring.com (Over 3 million monthly visitors )
Read the Full Story
Corporate Vision Magazine Features MagicKitchen.com (130,000 subscribers)
Read the Full Story...
It Takes a Village now Offering MagicKitchen.com Meals
Read the Full Story...
WebMD -Getting Help: Meals Delivered at Home(5,000,000 subscribers)
Read the Full Story...
Grandparents.com reviews us -(400,00 views per month)
Read the Full Story...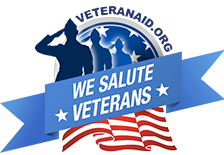 The Huffington Post mentioned MagicKitchen.com in an article entitled, "What NOT To Say After Miscarriage or Child Loss". Read the Full Story...
Brandford Patch
Modern Meals: Branford Chef Seeks to Serve Healthy Meals to Seniors-David LaCroix has been professionally preparing meals and managing kitchens here along the shoreline for the last several years.
Read the Full Story...
JRN Journal Profiles MagicKitchen.com renal and dialysis meals - Sept 2012
Home-Delivered Meal Options for Chronic Kidney Disease Patients
Ashley Melton, RD
Read the Full Story...
Download the pdf...
Caregiving 101 radio show interviews CEO Greg Miller
Listen to Interview...


Listen to full show ...

MagicKitchen.com Introduces a Local Partner Program
For the first time, MagicKitchen.com offers a partner program. MagicKitchen.com offers a full menu of chef prepared gourmet meals delivered to client's door nationwide.
Read the Full Story...
5 Meal Services for Easy Food Delivery
Looking for a stress-free way to deliver meals to your elderly parents? Consider these options.
Read the Full Story...
MagicKitchen.com Offers Free e-book on Gift-giving
Read the Full Story...
MagicKitchen.com Offers Ongoing Free Standard Delivery for Regular Customers
Read the Full Story...

USA Today (18,305,943 circulation)
Very Informative insert on Kidney Disease featuring Denise Richards. Read the full story...

Davita Blog-Mail order meals for non-dialysis chronic kidney disease and dialysis diets
How would you like kidney-friendly meals delivered directly to your front door? MagicKitchen.com has made it convenient and affordable. Read the full story...

Savvy Senior Column Talks about MagicKitchen.com (Currently published in more that 400 newspapers nationwide, Savvy Senior is the most widely read information column for older Americans in the United States. )
While there are lots of companies that sell frozen meals, MagicKitchen.com (magickitchen.com, 1-877-516-2442) is a top option. Read the full story...
Gordon Ramsey Defends Prepared Food
A spokeswoman for the celebrity chef, who has said it is a crime not to use fresh food, issued a statement after The Sun revealed that pre-prepared food was being bought in, heated up and sold with mark-ups of up to 586 per cent at one of Gordon's high-profile restaurants. Read the full story...


WFMJ in Ohio features MagicKitchen.com on their EcoWise Show -June 28/10

American Chronicle (over 11 million visitors annually) -May 18, 2010
Business Industry Leaders
Entrepreneurial leaders do not have a mindset that adapts to failure. Things go wrong, of course, but entrepreneurs don´t call them "failures" they call them "glitches, mistakes, bungles, setbacks" – but not failing. Read the full story...
Wall Street Journal (2,069,463 circulation) -March 11, 2010
There's a Quail in the Mail >Read the full story...

Gourmetfoodpr.com: MagicKitchen.com offers alternative service to former Home Bistro Customers after Chapter 11 Filing - June 11, 2009
MagicKitchen.com, a leading provider of frozen, chef-prepared, home-delivered meals has proudly announced their new campaign to assist former customers of (now-bankrupt) Home Bistro with an alternative for frozen meal delivery service, here today. Read the full story...

Reaching Out to Parents of Micro-Preemie Babies - June 15, 2009
MagicKitchen.com partners with Graham's Foundation Read the full story...
MagicKitchen.com Expands Meal Delivery Services - February 16, 2009
MagicKitchen.com's new Complete Meals line meets customers' nutritional & health needs.
>
Read the full story...
The Secret to New Year's Resolution Success - January 12, 2009
MagicKitchen.com helps customers achieve their resolutions from eating a healthy diet to saving money in a down economy...
>
Read the full story...
Recreating Family Dinner-Celebrate Eat Better, Eat Together month with MagicKitchen.com October 13, 2008
With such busy lifestyles, it's a rare evening that American families have an opportunity to sit down together, indulge in a delicious and nutritious meal, and a leisurely conversation about their days...
>
Read the full story...
Independent Living Systems Announces Distribution Agreement with MagicKitchen.com October 8, 2008
In an exciting development in the meal delivery industry, Independent Living Systems LLC has partnered with MagicKitchen.com, a leading online retail marketer of home-style, chef-prepared gourmet meals..
>
Read the full story...
School's Back in Session September 18, 2008
With fall already underway, parents are remembering all too well the pressures of back to school time.
>
Read the full story...
Los Altos Town Crier April 16, 2008
TV viewers survey prepared meals
>
Read the full story...
JustLuxé.com, a Luxury Portal - April 1, 2008
In today's busy, busy, busy world, there is no more invaluable a treasure than time. Families once gathered around the table for meals on a regular basis. > Read the full story...
ABC's The View-March 4, 2008
View the video clip:
South Jersey MOM (20,000) -Featured on "Just Born" Page- March 2008

Great gift idea for parents after a baby arrives! Read the full story..
Featured on News 3 Today "Mommy and Me" segment in Las Vegas December, 2007
---
Parents Magazine (14,000,000 circulation) December, 2007
You know that the greatest gift (besides sleep) you can give a new mom is a hot cooked meal, but you don't have any time to cook for her yourself. Not a problem:> Read the full story...
---
Featured in Your Life! Magazine.com(40,000 new readers/month-and growing!) Oct 6, 2007
Picture this: Healthy, chef-prepared, full course gourmet meals served every night at your house. No shopping or clean up. Does that sound like magic? It is! > Read the full story...
---
Look for us on Movin 99.7 FM CSB Radio San Francisco from October 1, 2007 to December 21, 2007!
Gift certificate Giveaways, Lunch Stops and more! Stay tuned to Movin 99.7 in October!
---
MagicKitchen.com Press release - MagicKitchen.com adds next-generation product selection tool
Sept 5th, 2007
MagicKitchen.com has announced the addition of their new "Magic Meal Finder" feature on their website, a next-generation product selection tool licensed from ChoiceBot Inc., to its online website > Read the full story...
---
MagicKitchen.com Reviewed on BestDietforme.com-
Sept 5th, 2007
This is a California company, founded in 2005, that delivers chef-prepared frozen food meals nationwide. MagicKitchen.com offers a full menu of gourmet frozen meals delivered to your door. > Read the full story...
---
San Francisco Chronicle(386,564 Daily circulation) -These Firms are Bite-sizing - July 29th
A profitable feast: Food-related entrepreneurs are turning the Bay Area into a free range of innovation, and their customers are eating it up > Read the full story...
---
Myrtle Beach Online/Sun News (50,000 circulation) - "Working MAGIC in the Kitchen" July 9, 2007
People on the go should be happy to know that there are a growing number of meal alternatives for their busy lives, and MagicKitchen.com is one of them. > Read the full story...
---
Celebrity Cafe.com (4,9,00,000 visits per month online) -review July 15
Who needs the bother of cooking over a hot stove when it's 90 degrees outside? MagicKitchen.com is the answer to your prayers. > Read the full story...
---
SENIOR JOURNAL.COM - MagicKitchen Carving Out Niche Online Providing Quality Meals for Seniors-June 26, 2007
CEO says idea prompted by experience with his elderly parents.> Read the full story...
---
June 25, 2007
Food 411 today hand-selected MagicKitchen.com as a quality website worthy to display their "Handpicked" symbol. Food 411 is a popular website - the inside dish on what's delicious, hot, and new — in food and food related items.
---
Neighbor.com Reviews MagicKitchen.com-June 19, 2007
The website is fantastic: intuitive, easy to use.>Read the full story.
---
Home Meal Delivery: a booming industry, MagicKitchen.com moving toward the forefront
March 5, 2007
Who has time to cook a homemade meal these days, especially with all the preparation, cooking and clean up required? The Home Meal Replacement Industry (HMR), the industry in which meals are prepared by a third party and made ready for in-home consumption, is currently a multi-billion dollar industry that doesn't appear to be slowing down. According to....Read the full Press release-click here.
---

MagicKitchen.com- Homemade meals, we sampled a variety and were very surprised just how much we enjoyed them all! While they were delivered in a sturdy dry ice package - when meals are frozen they don't appear to be "home made" - however each entree, soup, and side dish were terrific- full of fresh ingredients & delicious flavors. The desserts were excellent - we actually fought over the lemon loaf! Their aim is to provide nutritious meals for busy families & seniors, flash frozen , value-priced, delicious, nutritious, convenience. Nationwide delivery.
---

February 7, 2007:
Spend a few minutes with Los Altos resident Greg Miller and you'll discover his quiet and determined zeal to make a positive impact improving the lives of families and seniors.
As CEO of MagicKitchen.com, a home-meal replacement business, Miller's aim is to help busy families and seniors save time by preparing healthful meals for them. "We're trying to get back to family values," Miller said, "… like having more time for families (to share meals together) so they can enjoy life together. This is one of the reasons we started the business."
Miller said he also has a keen interest in the health of seniors, prompted by his experience with his elderly father who lived alone and gradually lost weight because he didn't have an interest in cooking. "We want to help seniors eat more balanced meals," he said.
Founded in December 2005, MagicKitchen.com provides "delicious, wholesome meals without shopping, cooking or cleanup," according to a company brochure. After the meals are prepared, they are vacuum-sealed and flash frozen - a quick-freezing technique that locks in flavor and freshness. Meals are packed in a cooler with dry ice and shipped to customer locations. Once the meal arrives, all the customer has to do is reheat it.
Even the packaging is designed to save cleanup time. Meals are packed in containers with specially coated paper that can withstand oven temperatures up to 400 F for 30 minutes, Miller said. "No need to wash pots or pans."
Miller, originally from Calgary, traveled around the United States when he was president and CEO of Dynavar, a telecommunications company. "I was traveling a lot and I noticed more and more obese people," he said. "That slapped me in the face." His growing awareness that Americans weren't eating healthfully, and his own dilemma of what to cook when he returned from tiring weeklong business trips, spawned the idea to start My MagicKitchen.com.
"We need to do what we can to start doing things differently (about eating habits)," he said in reference to the health crisis associated with obesity in America.
Miller emphasized the healthful ingredients in My MagicKitchen.com meals. Each dish on the company Web site features the ubiquitous Nutrition Facts label, identical to those on commercial food packaging. Customers can review the list of ingredients, calories, sodium, sugars, protein and carbohydrates. "The quality of the raw materials … the taste of homemade … and the nutritional balance make the difference," Miller said. "And it has to be a unique presentation."
Integrating those elements into a unified culinary experience that impresses customers and keeps them coming back demands behind-the-scenes discipline. "We focus on top-quality chef-prepared meals," Miller said. "Our chefs are trained in specific areas of expertise like desserts, meats and side dishes."
The company prepares meals in four kitchens, each devoted to preparing desserts, pasta, side dishes or meats. Each kitchen is under the direction of chefs trained in that specific area. The company will open a fifth kitchen in Fresno in 2007.
Keeping the menu fresh is also a key to customer loyalty. The company menu reflects the change of seasons. "Pea soup isn't as popular in the summer," Miller said. "We adjust the menu to reflect the season and the availability of seasonal ingredients. But we keep a consistent menu of favorites. Our best-sellers include Stuffed Chicken Ana Luisa, Macaroni and Cheese, the chocolate cake and the lemon loaf."
The menu is designed for a varied palate and includes beef bordelaise, beef teriyaki, eggplant Parmigiana, and red snapper with Mediterranean Sauce. Side dishes include mashed potatoes, green beans and roasted mix vegetables and buttered carrots. There is also an extensive dessert menu.
Customers can order from the MagicKitchen.com Web site or by telephone. Prices are reasonable.
"Many seniors don't have access to the Internet," Miller said. "Sixty-five percent of our sales are from seniors," he said. "And 20 percent to 25 percent of our sales are from busy families."
"We are the Amazon.com of the restaurant business," Miller said, also noting that he doesn't intend to displace the existing restaurant business.
For a menu and pricelist, call (877) 516-2442 or visit www.magickitchen.com.
---
MagicKitchen.com Announces "A Taste of Home" Recipe Contest- February 2, 2007
MagicKitchen.com, a Bay Area company providing home-delivered delicious, nutritious frozen meals, today announced its "A Taste of Home" recipe contest...Read the Press release
---

Excerpt from Winston-Salem News, January 17, 2007
Anyone who uses the Internet to shop for cookbooks, ingredients or other food-related items knows that tons of food Web sites fill cyberspace, ready to satisfy any craving. Even so, it can be hard to find the right site.
When someone tells you about a great source, you try to remember, but then you sit down at the computer and say, 'What was that site?'" said Sarah Walsh, the founder of Food411.
Who has the best prices on imported cheese or the best selection of vintage cookbooks?
People who find themselves asking such questions may be interested in the Web site www.Food411.com, which aims to provide links to all the best sites. It includes some informational sites, but focuses on places to shop.
The main idea of Food411, Walsh said, is to have one site where people can find good sources without having to remember. Unlike search engines, Food411 hand-picks its sites. Though the site does accept ads and sponsorships, it does not accept payment for listings. In selecting the sites, Walsh considers the quality and rarity of products and how easy the sites are to use.
The site's home page also highlights featured sites and products. Recent features include the prepared meals of MagicKitchen.com, live Maine lobsters from lobsters-online.com and SayersBrook bison meat from americangourmet.net. "What I've tried to do is to provide quality resources where people can come to just one site.", Walsh said.