Retirement Food Gifts
Unique Retirement Gift Ideas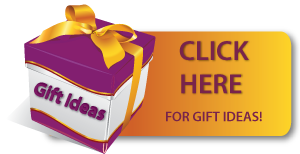 Why give traditional or gag gifts for retirement gifts? Send gourmet meals they'll enjoy even after the big day! Gourmet Meals in small and large packages!
Give them healthy, delicious meals that are easy to prepare. It is a unique, non-traditional retirement gift idea.
With gourmet retirement gifts like Chicken Ana Luisa or Portabella/Shiitake Mushroom Ravioli, Beef Wellington, Fresh Cut Corn Medley and Beef Bourguignon, they and their families will be thanking you for months! Our products can be personalized with a gift message, and we provide a gift card. We have gift certificates too -let them pick their own meals!
These gifts arrive without labeling, so you may decide to pick a get well meal, for instance, but the recipient will not see that description. Meal gifts are the gifts they will remember!
We have gift certificates too!


Get our FREE Gift Ideas eBook!

As seen on


TV's 'The View'!
Testimonials
"The perfect gift for someone unable to cook for themselves. Good quality, perfect sizes and conveniently packaged. Delivered when promised."
~Judy Z.
"I regularly send these meals to my housebound elderly mother who lives in another state and recently I sent a selection to a relative recovering from surgery. Both enjoy the quality and variety of selections as well as the ease of preparation of the meals. I appreciate the ease of ordering and the reasonable prices. "
~ ~Beatrice H.
"I get great comfort in being able to send wholesome, great-tasting meals to my father in law. As a widower in his 70's, he wasn't about to learn to cook. The instructions for the items that need more preparation are clear and easy to follow. Even HE can cook them with success. In my book, that's a great product!"
~Jennifer K.