Sympathy Food Gifts Delivered
Meals for after a Funeral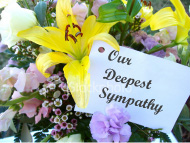 Easy to prepare, delicious, nutritious meals for the grieving family.
When you can't be there in person to lend your support, send a meal bundle from afar to let loved ones know you're thinking of them and to help ease the burden during this difficult time.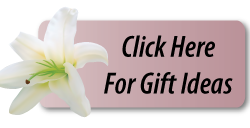 Our menu includes a large selection of comforting meals including Cheese Ravioli with Marinara Sauce, Chicken Marsala& Beef Pot Roast, and quick and easy desserts to help soothe the soul and keep your loved ones at their best. All gift packages are delivered to the door and include your personalized gift message. These gifts arrive without labeling, so you may decide to pick a get well meal, for instance, but the recipient will not see that description.

We understand how overwhelming it can be to choose a gift of sympathy. Meals are excellent sympathy gifts. Each of these condolence gifts is a light, easy to prepare meal and would be an appropriate choice to send when someone you know is grieving the loss of a loved one..
Send them a sympathy gift that they will truly appreciate. This is an easy way to offer practical help while respecting the need for solitude.

Deciding on a special sympathy gift for your friend, relative, mom, dad, son, daughter, or other loved one can be challenging. MagicKitchen.com appreciates that you have chosen to review our services during this difficult time.

Contact Us: Toll-free 1-877-516-2442



Get our FREE Gift Ideas eBook!

As seen on


TV's 'The View'!
Testimonials
"My daughter ordered a supply of meals for me and my dad while we were in the throes of my mom's last days with Parkinson's disease. How great was it to just microwave a meal for four minutes and eat! We especially enjoyed the spinach mushroom lasagna w/pesto sauce, tomato basil bisque and beef brisket. We had the turkey breast and gravy for Thanksgiving dinner. It was great to not have to decide what to eat, then cook it while attending to my mother. Your good food really relieved a lot of stress. Thank you!! And thanks to my daughter for thinking of this wonderful gift!"
~ Caren
"Just wanted to thank you and let you know how grateful my friend and co-worker was with your products. She lost her mom suddenly and in order to help as best we could, my friends and I ordered your meals for her and her family. She has not stopped talking about how easy to prepare and how delicious everything was. We would all recommend your amazing meals to everyone. Also the the customer service was outstanding. Thank you!""
~Margaret S.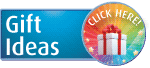 Researchers back in the 1950`s were baffled when they discovered that people living along the coastline of the Mediterranean Sea had a much longer life expectancy than those living in the West. Several theories were proposed and discarded before they figured out that much of the credit for the longevity of people living in Southern Italy, Greece, Crete and other places along that coastline belongs to their heart-healthy diet. Modern science resoundingly agrees.
The Mediterranean way of eating differs greatly from that of most diets in the West by concentrating heavily on fruits, vegetables, whole grains, seafood and olive oil with occasional servings of meat and daily glasses of wine. Most Western diets start with red meat and end with foods that are high in refined sugar and the kinds of animal fats and trans-fats that raise your cholesterol levels. The Mediterranean way of eating cuts way down on the amount of saturated fats you take in, which can go a long way toward regulating your cholesterol levels. This can help you avoid the risk of heart attacks, high blood pressure and certain cancers.
Enjoying a Mediterranean diet was one reason for the longer life spans of that region, but two other important ones that researchers discovered were a general lack of stress and a warm and vibrant social support system. We live in stressful times and one of the simplest ways to ease that is to enjoy sit-down meals with your loved ones, but who has time to cook?
Food delivery services like MagicKitchen.com do, offering you the benefits of healthy meals without the stress of planning, shopping for and preparing them. MagicKitchen.com, for example, features several heart healthy meals which are prepared by chefs and delivered frozen to your door. Red Snapper with Mediterranean sauce showcases the firm texture and nutty flavor of red snapper bathed in a delicate sauce made of vitamin C-rich tomatoes and red and green bell peppers. Their Lamb Shank with Rosemary and Mint offers the sweet taste and silken texture of lamb in a succulent sauce whose scents of earthy rosemary and tangy mint will have your family running to the table.