Thanksgiving Dinner Delivered
Best Thanksgiving Meal Ideas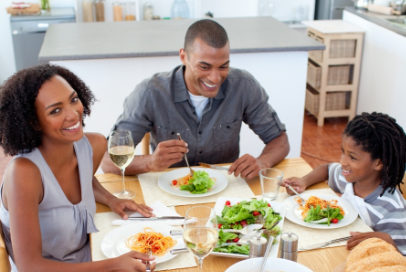 Thanksgiving dinner is the most important meal of the year. We offer traditional and non-traditional meals. MagicKitchen.com Thanksgiving meals delivered- when you can't be there! Order Thanksgiving dinner online here.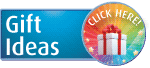 Send a Thanksgiving meal to your loved ones who aren't able to join you for the holiday. The holidays can be a lonely time for some and sending a holiday meal is a wonderful way to let those special people know you're thinking of them.
MagicKitchen.com has many selections perfect for the holiday meal including the traditional Thanksgiving dinner of Homestyle Turkey Breast with Gravy & Mashed potatoes and all the traditional sides, or fancier holiday meal choices that are simple to prepare.
Our delicious puff pastry entrees make perfect holiday dinners and include Beef Wellington and Fire-Roasted Vegetables En Croute for the vegetarian. Whether your loved ones live alone or have a family, MagicKitchen.com has delicious holiday meal selections for the special occasion.

Thanksgiving is the time when we get together with family and count our blessings. If a family member can't make it, it is a blessing to be able to send them a delicious, homestyle, nutritious dinner from MagicKitchen.com.
Think MagicKitchen.com when it's time for your own Thanksgiving dinner. We can supply the whole meal, or just the sides and dessert, to make your day (not to mention your clean-up) easier.
Turkey's not the only dinner we offer! How about Low Carb Meals or a Vegetarian Meals
We at MagicKitchen.com wish you Happy Holidays and our thanks for being our customers. Adding a little thanksgiving card will make your loved ones feel even more special.
If you need frozen food dinners, our frozen meals are delicious and healthy. Nutrition is key in finding frozen food dinners; they're not all the same. You'll find that our chef-prepared frozen food dinners pass the test for quality and taste!


Get our FREE Gift Ideas eBook!

As seen on


TV's 'The View'!
Testimonials
"I ordered the Thanksgiving dinner for 2 and I couldn't have been more happy with it. My son and my sister came for dinner and we all ate our fill. Everyone took home some leftovers and it was gone!! What a delight our dinner was. I was able to enjoy the time they were here and the food was absolutely delicious!! The absolute best we have had in several years, I have never gotten anything from you that was not very good. Thank you for opening up a whole new world for me. My daughter got me started by sending me some of your great soups. Thanks again for making our Thanksgiving a pleasant one."
~Shirley R.

"A fellow named Greg at Magickitchen.com has my everlasting thanks. After learning that the Thanksgiving meal I had shipped to my sister didn't get delivered on the first attempt, he called FedEx and explained the situation to FedEx. To my surprise, FedEx and their driver agreed to redeliver the meal after hours. The dinner was received in good order, and I later learned that the dinner was excellent. I'll do it again! Oh, and thanks again Greg. Nice work!"
~Mike M.
"Wow! It's so hard for a mom to think that one of her kids will be away from home for the holidays. Then not only is your child not going to be home, but he won't have time to prepare a good Thanksgiving meal. I was so happy to find a place that made it so easy to send food and great food at that. My son couldn't stop thanking me. You made it easy and delivered on time. Thanks so much!"
~Lisa Y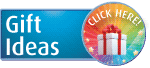 ---
Thanksgiving
Thanksgiving Day is a harvest festival celebrated primarily in the United States and Canada. Traditionally, it has been a time to give thanks for a bountiful harvest. While there was an underlying religious element in the original celebration, Thanksgiving today is primarily identified as a secular holiday.
Currently, in Canada, Thanksgiving is celebrated on the second Monday of October and in the United States, it is celebrated on the fourth Thursday of November. Thanksgiving in Canada falls on the same day as Columbus Day in the United States.
Thanksgiving in North America had originated from a mix of European and Native traditions. Typically in Europe, festivals were held before and after the harvest cycles to give thanks to God for a good harvest, to rejoice together after much hard work with the rest of the community.
At the time, Native Americans had also celebrated the end of a harvest season. When Europeans first arrived to the Americas, they brought with them their own harvest festival traditions from Europe, celebrating their safe voyage, peace and good harvest.
Though the origins of the holiday in both Canada and the United States are similar, Americans do not typically celebrate the contributions made in Newfoundland, while Canadians do not celebrate the contributions made in Plymouth, Massachusetts.
~Thanks to Wikipedia for this definition.