Easy to prepare gourmet meals for your loved one

If you have an oven and a microwave, you can put together one of these amazing gourmet bundles like Beef Wellington, Broccoli & Cauliflower with Cheese Sauce, Rice Pilaf and for dessert thaw a rich creamy Panna Cotta. We include a double serving of panna cotta so you have some for breakfast!
Click below for gift ideas including this incredible Valentine's Day gourmet meal.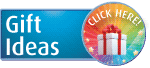 What do you give for Valentine's Day? Diamonds if you can afford them. Chocolates for sure. Maybe a spa day. Valentine's Day flowers, sure.

But mostly you give of your time and love. If you can't cook, heating up a gourmet meal will impress him or her and show them that you truly care. Not to mention, you'll be at home and not in a crowded restaurant. Who knows what might ensue?

As seen on


TV's 'The View'!
Frozen Gourmet Meals for a Happy Valentines Day!