Prepared Meal Delivery Service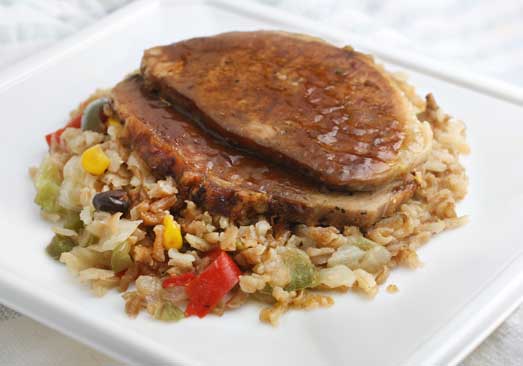 Meal planning, cooking and clean-up doesn't have to be a time-consuming chore! MagicKitchen.com's home-delivered premade meals make it easier than ever to eat great-tasting, nutritious hot meals – 7 days a week.

Order your prepped meals online. Receive your delivery in 1-3 business days. Then: Drop your meal in the microwave or oven for a quick, convenient meal any time!
But MagicKitchen.com's precooked meals aren't just super-convenient. They're also:
Delicious – Cuisine to fit everyone's taste; Italian, Asian, Mexican, French and much, much more
Fresh – Our premade meals are flash frozen to lock in flavor, preserve freshness during storage
Healthy – Just 350-550 calories (per complete meal), with options for special diets including Low Fat, Low Sodium and Gluten Free
Enjoy healthy, fresh and great-tasting premade food delivered right to your door – with MagicKitchen.com. Put your meal planning on auto pilot!
Try MagicKitchen.com today and place an order! No contracts or commitments.
Meal Delivery Made Easy
MagicKitchen.com's makes healthy eating easier than ever. Just order our meals online; store them in your freezer, and always have a go-to option for breakfast, lunch or dinner (for you or the whole family)!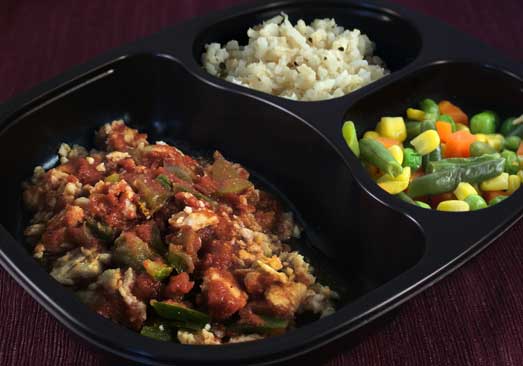 How do you order our prepared meals? It's easy – just follow these simple steps:
Browse Our Menus: Explore our two menus – Complete Meals and Ala Carte. Complete Meals feature an entrée and 1-2 sides. Hundreds of delicious and nutritious options to choose!

Place an Order: Pick your favorites and schedule a one-time delivery or recurring delivery. Our standard and custom Meal Packages, are fit to your preferences and delivered every week, bi-weekly or monthly.

Receive Your Delivery: Your meals arrive in 1-3 business days, packed on dry ice. Just drop them in the freezer until you're ready to cook them up! We deliver anywhere in the U.S.

Meal Prep in Minutes: Just reheat them when you're ready to eat! Follow the instructions for eat meal. Usually just a few minutes in the microwave or oven in the container they arrive in!
Customer Testimonials
Healthy Meals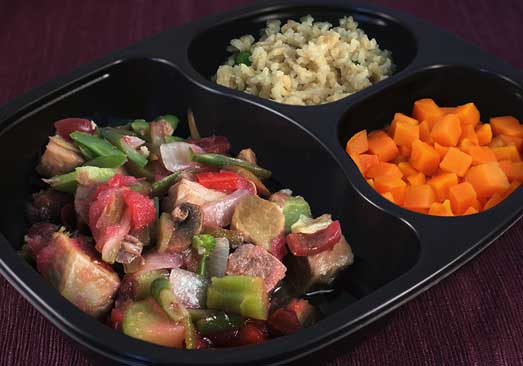 MagicKitchen.com's meals are chef-prepared. That's right.  We have a team of chefs that make every meal.
Our chefs carefully select ingredients, create recipes for favorite dishes, and precook our meals in small batches. We care about food quality. That's something you can count on. Our meals are:
Preservative Free: Frozen, precooked food doesn't have to be loaded with chemicals. Our meals are preservative free – just high-quality ingredients.
Freshness: Our meals are flash frozen right after cooking. The process locks in flavor and taste and keeps them fresher longer.
Variety: Choose your favorite dishes. We offer a complete selection and numerous menu options! French, Asian, Mexican, American, Italian – you'll find it all.
Special Diets: We offer nutritious-approved meals to fit many special diets: Senior meals, Gluten Free, Vegetarian, Low Sodium, Renal Friendly, Diabetic Friendly, and many more.
Portion Controlled: The majority of our complete meals – feature an entrée and 1-2 sides – and contain about 350-550 calories.
High Quality Ingredients: Our precooked meals feature only the finest ingredients, including garden-fresh produce, hormone-free beef, and quality cheeses.
We guarantee quality too! If your meal delivery issue with freshness – we're happy to replace the damaged food, free of charge. Learn more about our return and exchange policy.
Who Is It For?
Here's a scenario: You got up early, went for a run, fed the kids, sent them to school, made it to work on time, and worked a hard day. When you get home, you only want to spend time with your family and relax. Cooking is the last thing on your mind!
If you have MagicKitchen.com meals in the freezer, making supper is a breeze. That's why our meals are so great for busy families! Just grab a few entrees and sides out of the freezer – and voila! – you have a hot meal on the table.
But precooked meal deliveries are also great seniors and busy singles. If you're a caregiver for a parent, or friend or family member, a recurring delivery can help you know your loved one has access to healthy foods – every day. We offer Senior Meals – dietician approved for older adults. Plus, our Special Diet meals fit many senior diets.
Singles on-the-go also love our premade meals – they're quick, convenient, great-tasting and healthy! Know a bachelor or college student? A gift of precooked meals will always come in handy!
What People Are Saying
"The food was fresh and delicious. I didn't even pay attention to what I grabbed out of my freezer for lunch or dinner because I knew it was going to be perfect."
~ Camile G.
"I can't say enough about the quality and service I have received from you."
~ D. Fiser