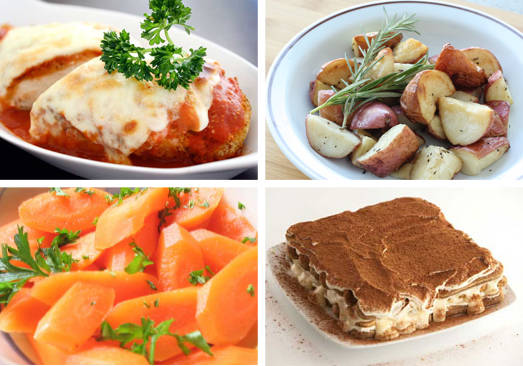 Valentine's Day Gourmet Dinner for Two
Bundle Description
Description
This is a wonderful, delicious gourmet dinner for two. First, an appetizer, then a gorgeous main course and a scrumptious dessert.

Dinner: Chicken Parmigiana, Rice Pilaf, Buttered Carrots
Dessert:Cinnamon Raisin Bread Pudding with Caramel-Rum Sauce
So get comfortable, heat this easy to prepare dinner, and let nature and Valentine's day take its course!