Mother's Day Gifts
A la carte Meals make great Mother's Day gifts.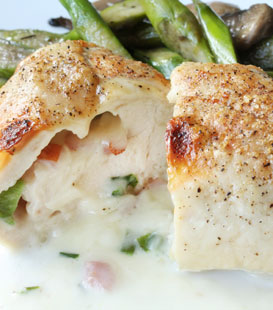 Give mom a gift of easy and delicious meals this Mother's Day. She deserves it!
We all know how much our moms love us, and how much they do for us. If there's ever someone who always has our backs, it's our mothers. So why not give your mom a gift she'll really appreciate? Prepared gourmet meals from MagicKitchen.com will allow her to entertain with ease, or just to kick back and relax for once.
Nutritious, delicious meals, already cooked and ready to reheat. Prepared in the USA by professional chefs from quality ingredients, these meals are sure to please.
Testimonials
"What a great gift for my Mom who lives alone on Mother's Day! She was thrilled!"
~Gradillas G
"My wife ordered these for my mother and my mother loved them so much, we ordered again. A different selection, and we still keep hearing "Delicious!"."
~ ~James