Contact Us at MagicKitchen.com
Busy lifestyles shouldn't mean compromising family meal time. or call Toll-free 877-516-2442 (877-51-MAGIC).
Call Us
Toll free: 877-51-Magic (877-516-2442)
Fax: 877-75-Magic (650-941-2255)
International callers please call 650-941-2260


Mailing Address:
MagicKitchen.com,
118 Bentley Square
Mountain View CA 94040
We are always happy to receive customer feedback. Please fill out the short form below.
About Us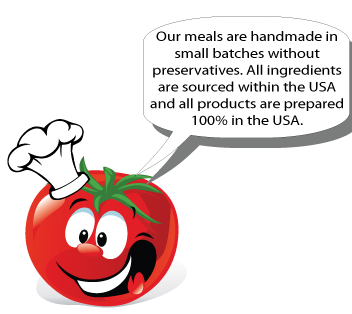 We always want to provide delicious, nutritious food to our families. But who has the time? What with work, school and after-school activities, meals become throw-together events, or fast-food extravaganzas. Nutrition and taste go out the window.
In response to this problem, MagicKitchen.com has developed a program where families can buy chef-prepared tasty and healthy pre-made meals packaged for 2 or 4 people. All the preparation and cooking is done – the meal only requires reheating. Within 15 minutes of walking in your front door a hot, tasty, wholesome meal can be on the table and waiting for your family to enjoy.
You have a lot of options for meals, but no other will give you the taste, nutrition and quality for the price, for fully cooked frozen meals. We are confident you will love our food. Take our challenge: try our meals and if we do not meet your expectations, we will either replace the meal or give you a refund for any dishes you feel did not deliver on our promise of taste and quality.
Working Late? Long Hours? Let MagicKitchen.com help out.
What a wonderful treat - really fine food without the work - and the desserts were an added extra special treat!
Marcie C.