---
Low Sodium Meals

For home cooks, Low sodium meals can be difficult to make (at least, to make them taste good). But we all know that low sodium meals are important for our heart health and long-term overall health. Our loyal customers called asking for lower sodium meals.
We already had several low sodium meals in our menu. More were added, and our webmaster created a new category for them so they are easier to find. And our customers jumped for joy. :)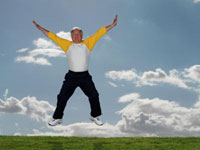 Not true, they didn't jump for joy yet. Some of our low sodium meals weren't as low as they'd like. People have different diets, and we really try to have something for everybody. So MagicKitchen.com's chefs began weaving their magic.
They added new full meals such as Baked Tilapia a la Mushrooms with only 240 mg of sodium, or Chicken & Apple Curry with 230 mg. Customers have been raving!
Customer T Cubit says, "My father was cooking 2 times at each meal time-- once for my mother and another for his 85 year old mother who lives with them. I could hear how overwhelmed he was on the telephone and immediately went on line for a way to give him some relief and my mother good food. This was it!! My mother looks forward to the variety and my father has less stress. Thanks a bunch." Try our low sodium meals and we're sure you'll agree!
If you encounter any problems, please call us toll-free at 877-516-2442.