Meals on the Lighter Side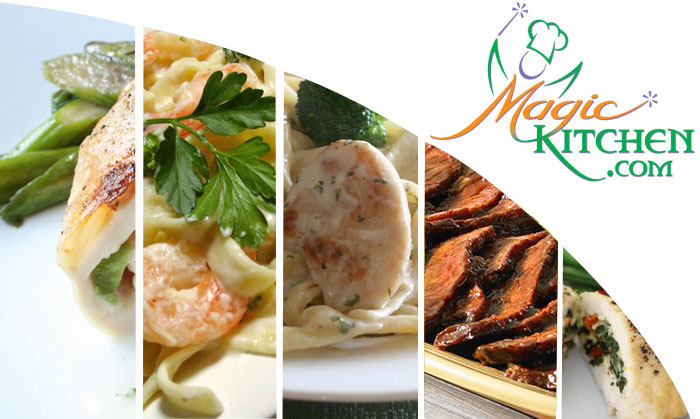 MagicKitchen.com offers Lighter Side Meal Plans. Order chef-prepared meals online and have the meals shipped to you. We deliver nationwide!

MagicKitchen.com is a way for busy families and seniors to have delicious, wholesome meals without shopping, cooking, or clean up. Compared to other companies who offer Lighter Side Meal Plans, we offer preservative-free cuisine, and low-fat meal bundles and meal plans.
Your Lighter Side Meal Plans can be tailored to your needs Your meals will arrive frozen; just pop them in the freezer until you need them. Then defrost and microwave, a conveniently time-saving solution and a healthy alternative to fast food or supermarket frozen foods for busy families and seniors. Just reheat and eat! No pots and pans to clean up! Our meal program meals are quick, reliable, and guaranteed to show up at your door within 1-2 days. You may schedule shipments in advance.
All our Lighter Side Meal Plans are prepared by chefs who use fresh ingredients to prepare wholesome light meals. The meals are frozen and delivered to your door, where you simply defrost, reheat and enjoy!