MagicKitchen.com Meals on Wheels -call toll-free 877-516-2442!
The MagicKitchen.com Alternative
Meals-on-Wheels delivers meals from their set menu daily hot to your door in the morning. MagicKitchen.com delivers whatever meals you choose from our menu, whenever you want! If you prefer to choose tasty, nutritious meals that you want and also want the flexibility on when you receive and eat them, give us a call at 877-516-2442.
MagicKitchen.com proudly offers a variety of meal plans to fit your needs. Our meal programs are customized to meet your needs. Use this service for yourself, or for loved ones. When you want meal quality far above Meals-on-Wheels, call us! 877-51-MAGIC (877-516-2442).
Here are some of the differences between MagicKitchen.com and Meals-on-Wheels. MagicKitchen.com endorses Meals-on-Wheels as a fine program, and MagicKitchen.com applauds the people who support it and volunteer for it. But we offer some differences that may appeal to you:
Meals on wheels
Eligibility requirements: Usually a person must be housebound and unable to prepare meals.
Meals-on-Wheels provides nutritionally balanced, home delivered meals.
Meals-on-Wheels delivers once a day, usually two meals with limited choices. The meals are often cooked by a local hospital, which may be why the meals tend to be bland.
Meals-on-Wheels can have a waiting list to apply. While not always true, in many places their resources can be stretched pretty thin. For instance, meals on wheels Atlanta says, "Right now our waiting list has over 350 seniors waiting for meals on wheels."
Meals-on-Wheels is a very good program for many people, and MagicKitchen.com applauds them and their volunteers for the service they provide! If you have reached us in error and want Meals on Wheels USA, please click here.
MagicKitchen.com
Eligibility requirements: Hungry, tired of cooking and want a choice in meals.
MagicKitchen.com provides nutritionally balanced, home delivered meals prepared by professional chefs.
MagicKitchen.com delivers frozen food whenever you want it! You have all the variety of our menu, and can store the food conveniently in your freezer until you are ready to eat it.
MagicKitchen.com has no waiting list - contact us today at info@MagicKitchen.com or at 877-516-2442, and have delicious, nutritious meals on your doorstep within days. With frozen meals, if you don't need them that day, no need to!
MagicKitchen.com is a healthy, tasty and affordable alternative. Take the taste challenge and we know you will be pleased. We take orders via our website www.MagicKitchen.com or via the telephone, toll-free at 877-516-2442.
In developing a Meal Program, MagicKitchen.com listens to your preferences and based on your input develops a program just for you!!! The delivery schedule will also be developed to meet your needs and quantity discounts will apply.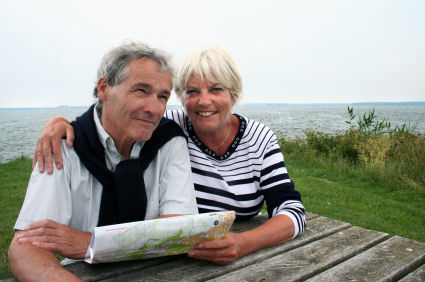 Our goal is to make meal preparation simple and enjoyable! Just put the meals in the freezer, and be ready to reheat and eat your healthy, delicious meals in minutes!!
Being part of our meal programs also provides access to special offers and special promotions only available to meal program customers.
We would be happy to discuss your needs with you. Please call us at 877-51-MAGIC (877-516-2442)!
"MagicKitchen.com entrees arrived at my home as a gift after having a new baby! They were simple to prepare, and tasted great. We have become fast fans of the chicken pot pie and crab cakes!"
~Gretchen W.