Heart Healthy Meals Delivered
Our Complete Meals Heart Healthy Special Diet Meals are designed with a dietitian to be healthy and low in sodium, and by our chefs to be delicious! Each meal has a main course and either one or two side dishes. Order today and get Heart Healthy Meals delivered to your door.
Easy to Re-heat in the Microwave or Oven
Low in Sodium <700mg (although most are <500mg)
Low in Saturated Fat <10% Daily Value
Low in Cholesterol <100mg
Call toll free (1-877-516-2442) to discuss our free delivery meal program option. No contracts are required, start and stop at any time!

NOTE: Meals on this menu are Special Diets Heart Healthy Complete Meals. We also have our a la carte Heart Healthy Meals with al-a-carte choices ideal for a heart-healthy diet. Try our low sodium, low cholesterol meal delivery today!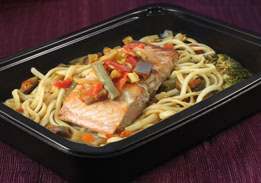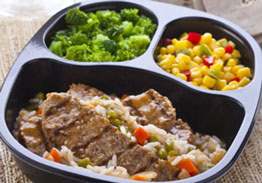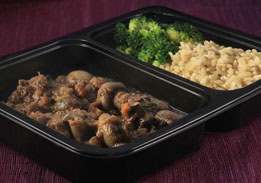 Testimonials:
The meals are fantastic. I order these for my mom, she is on dialysis and has diabetes and congestive heart failure. So she can't cook for herself and know every ingredient that goes into her meal planning without making her sick. Thank you MagicKitchen.com. My mom can finally eat without being scared of eating the wrong food."
Olga H.

"The program has been a Godsend to us. It has truly kept my mother out of the hospital since we started with this. The couple of times she has been hospitalized, it was not for congestive heart failure and fluid overload. Truly attributable to the diet that she eats."
Gary G.

"I bought these for my dad who is on a restricted salt diet and he seems to really enjoy them. They are also very appealing to the eye, look fresh and fast frozen. I will be ordering again."
Edna