Complete Low Sodium Meals
Our Complete Low Sodium Special Diet Meals are designed with a dietitian to be healthy and low in sodium, and by our chefs to be delicious! Each low sodium meal contains a main course and either one or two side dishes.
Easy to Re-heat in the Microwave or Oven
Sodium <700mg (although most are <500mg)
Call toll free (1-877-516-2442) to discuss our free delivery meal program option. No contracts are required, start and stop at any time!
NOTE: Low-salt food options on this menu are Special Diets Low Sodium Complete Meals. We also have our low-sodium meal delivery with delicious a la carte choices. Try our low sodium meal delivery today!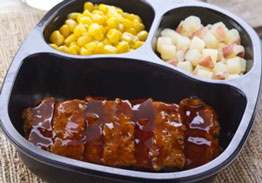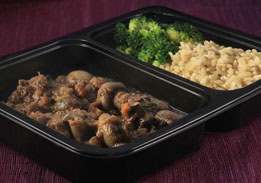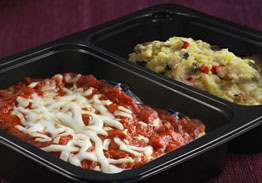 Testimonials:
"My parents are extremely pleased with the meals, very tasty and no mess cleanup! The low sodium keeps my mother on her medically necessary diet. Thank you so much for providing this service."
Debbie R.

"You continue to please me with your great meal selection and on time delivery. I have tried your Renal meals as well as some low sodium and others. I am still an avid fan of MagicKitchen.com."
Barry G.

"My dad is 93 and has congestive heart failure. it has been so wonderful to have great low sodium meals for him and my mom who is 94 can give him without worrying on what to prepare for him since he is on 1500 mg of sodium a day. Thank you so much for helping us and having these wonderful meals with all the info we need on them as well! "
Nancy F.