Our Complete Meals Portion Controlled Special Diet Meals are designed with a dietitian to be healthy and lower in sodium, and by our chefs to be delicious! Each meal contains a main course and either one or two side dishes. Just heat & eat!
Nutritionally Balanced Complete Meals with an entrée and 1-2 side dishes
Easy to Re-heat in the Microwave or Oven
Smaller Portions perfect for fitting into an overall weight loss plan
Call toll free (1-877-516-2442) to discuss our free delivery meal program option. No contracts are required, start and stop at any time!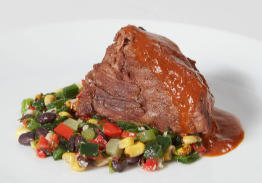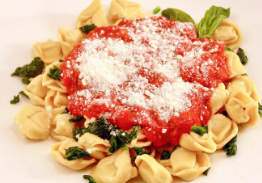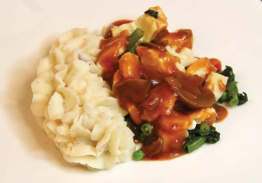 Testimonials:



"I have been looking for a healthy portioned meal to assist me in my weight loss goal. I find that Magickitchen.com has excellent healthy foods to assist me in my weight loss Journey. The meals are well proportioned and taste excellent."
Gina P.

"Wow! Fabulous food. I love the portion sizes and the food quality is Outstanding! These meals are far better then anything you can get in the frozen food department in the stores. These foods are worth the price to pay. Also, I am trying to lose weight so I purchased the meals for those trying to lose weight. They supplied me with meals that only have 2,000 calories a day. It has really helped me to lose the weight and feel full at the same time. Thank you."
Susan P.

"I have been ordering the portion-controlled meals. They are a great alternative to the ones available at the grocery store. They are low in sodium, and you can add your own seasonings if you wish. The variety available is very good. Each entree is usually served with two servings of vegetables, which makes the meals more healthy. I appreciate the convenience of having these meals as healthy lunches for work."
Sylvia V.