Two Drugs Used to Treat Diabetes May Damage Kidneys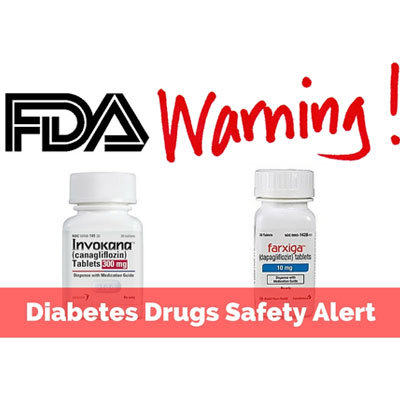 Before a drug is available for prescription use or becomes an over-the-counter medication, medical researchers and pharmaceutical companies must demonstrate the drug's effectiveness and safety by completing studies, clinical trials, and review process managed by the U.S. Food and Drug Administration.

But even after a drug is approved for prescription use, researchers and drug manufacturers may still not know all of the potential side effects the drug may have. That's the case for two drugs new drugs used to treat type 2 diabetes and control blood pressure known as canagliflozin (Invokana, Invokamet) and dapagliflozin (Farxiga, Xigduo XR).

Canagliflozin was approved for use by the FDA in 2013. And dapagliflozin was approved for use in 2015. And since then, more than 100 cases of serious kidney damage caused by these drugs have been reported to the FDA. Reported data suggests that patients taking these drugs may develop serious kidney problems in as little as one month after taking the medications. Fortunately, most patients who experienced negative side effects improved after they stopped taking these two drugs.
The warning labels addressing side effects for both of these drugs  have been updated to inform health professionals and patients that canagliflozin and dapagliflozin may cause acute kidney injury. This can cause a decrease in urination, swelling in the legs or feet, waste build-up, and kidney damage.

"Based on recent reports, we have revised the warnings in the drug labels to include information about acute kidney injury, and added recommendations to minimize the risk," according to an FDA safety announcement.

When you have renal disease, you want to do everything you can to protect your kidneys from further damage. Talk to your doctor about the medications you're taking and potential side effects. It's also important to follow a Renal Diet when you have kidney damage. That means you should avoid or limit foods that contain sodium, potassium, phosphorus and protein. Then what's left to eat? Plenty of healthy, delicious foods.  Just check out the Renal-Friendly menu of entrees and snacks you can enjoy.