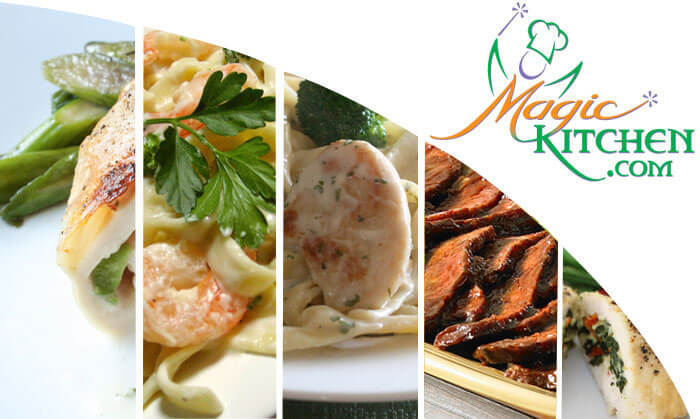 MagicKitchen.com offers a variety of balanced meal plans to fit your needs. Our meal programs can be set up for you and your loved ones and are customized to meet your needs. Seniors especially love this service.
To start, MagicKitchen.com listens to your preferences and based on your input develops a balanced meal plan just for you!!! The delivery schedule will also be developed to meet your needs and quantity discounts will apply. Our goal is to make meal preparation simple and enjoyable! Just put the meals in the freezer, and be ready to reheat and eat your healthy, delicious meals in minutes!!
No time to plan? No problem! Pick one of our ready-made balanced meal plans, such as low-fat, low-sodium, and other meal plans all ready to go. Check out our meal plans on our website!
Meals can come from our a la carte menu, our complete meals menu, or a mixture of the two. Depending on your needs, we can help with special diet requests like diabetic meals, or just help a senior enjoy not cooking for a change. Whatever your choices, the meals are balanced and healthful.
If you have a meal program running with MagicKitchen.com, and wish to stop to go on vacation or for some other reason, then restart later, we only need a short amount of notice. As long as the next set of meals haven't been ordered, we can cancel for you, and resume when you are ready. No fees, flexiblity and balanced meals. We're the ones to come to!