iLet- the new Bionic Pancreas Is Closer to Being Available!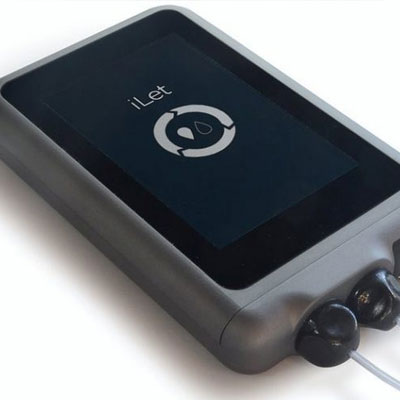 When you're trying to manage your diabetes, you've got to pay close attention to your insulin levels. But that's easier said than done if you just guesstimating.
Your lifestyle habits, diabetic-friendly food choices, and other factors can help. But what happens when insulin levels drop too low? It can trigger hypoglycemia and a long list of problems you'd rather avoid. And one medical researcher aims to make managing insulin levels easier.
Boston University researcher Dr. Ed Damiano and a team of health and technology experts have developed a device called the iLet. It's a bionic pancreas that looks a lot like a smartphone. The digital device is designed to help regulate insulin and glucagon levels. Over time, it collects data about fluctuations in your insulin levels and learns to deliver the proper dosage similar to the way insulin pumps are currently used to help those with diabetes.
The smartphone-like device provides you with your blood glucose number in real time. And if you're going to eat something out of the ordinary, or detach for a while for an activity like swimming, you can. That's because the iLet has built-in features that allow you to compensate for fluctuations in insulin.
For the next couple of years, the iLet will work through a few more development issues to complete the iLet. Then the device will go through a series of clinical trials in the United States. And the bionic pancreas could be available by the end of 2018.
It's a game-changer for anyone who requires an insulin pump to manage diabetes. At the same time, no device or medication, can replace the value of eating diabetic-friendly foods, getting regular exercise, and making smart lifestyle choices. Stay tuned for more information about the iLet as it gets closer to being available.