New Delicious Renal Meals in Stock!

You hungry? It's a question you have to answer multiple times a day.
What you choose to eat can have a big impact on your health, especially when you have renal disease.
Why? When your kidneys can't handle all the work to remove toxins and fluids on their own, you've got to limit a few things in your diet like: sodium, potassium, phosphorus, and protein.
That might leave you wondering what you can eat. Maybe even feel frustrated that your options are limited, or overwhelmed by trying to prep Renal-Friendly meals in the kitchen, and keep it interesting.
It's true. When you're living with renal disease, you need to change your diet to protect your health and the kidney function you have left. But your meals don't have to bland or boring, or the same old thing meal after meal. Right?
Well, our team of professional chefs just put the finishing touches on a couple new Renal-Friendly meals you can try.
Tex Mex Style Chicken with Sauce
This new meal is made with a base-layer of black beans, butternut squash and zucchini topped with fajita-blend vegetables and Southwest-style chili sauce with just the right amount of spicy zing to give your taste-buds a wake-up call.
Chicken Pad Thai with Sauce &Vegetables
Hungry for Thai food, but don't want to order take-out, go to a restaurant, or try and make it on your own? Keep it simple with Chicken Pad Tai mixed with peppers, onions, sugar snap peas, carrots and Thai-style sauce.
Did someone say dessert?
Just because you're following a Renal-Friendly diet, doesn't mean you can't enjoy a sweet treat. Regular ice cream is probably out of the question, but how about this? We recently added two low-sugar dessert options to the menu.
Sin Free Orange Sorbet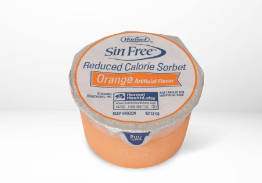 Sin Free Strawberry Sorbet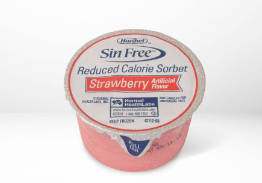 Yum!