Stay Out of the ER with Home-Delivered Meals
Nobody wants to end up in the emergency room. But it happens, a lot.
An estimated 141.4 million people take a trip to the hospital every year, according to the Centers for Disease Control and Prevention.
But many of those visits are tied to illnesses that are complicated by poor nutrition. And there's an easy solution, according to a recent study published in the journal Health Affairs.
Healthy Meals at Home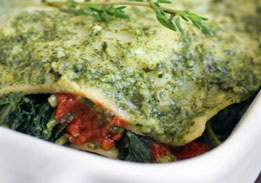 In the study, researchers found that home-delivered meals to people who were sick cut hospital visits, lowered medical costs, and especially helped people with special dietary needs.
Know anyone with an illness or an elderly person who doesn't get out a lot? Or maybe you're in that situation. Eating the right foods to stay healthy can be a challenge if you can't get to the store on a regular basis.
What can you do about it? Stock your freezer with healthy meals made from fresh ingredients that only take minutes to prepare in the microwave.
It's one of the easiest ways to make sure you're getting all the vitamins and nutrients you need for best health, especially if you need to follow a specific diet for a health condition like high blood pressure, diabetes, or a gluten allergy.
Some of our best sellers include Verdura Gourmet Artisan Flatbread and Kalamata Olives, Spinach Mushroom Lasagna with Light Pesto Sauce, and of course Macaroni and Cheese.
But our selection of a la carte meals contains no end of options including new entrees like Beef Burnt Ends in BBQ Sauce, Sesame Chicken, U-Bake Margherita Pizza, and many others.
You hungry? Good nutrition is one of the best ways to stay healthy, and help your body heal when you're dealing with an illness. Skip the hassle of going to the grocery store, and let us deliver some goodness to your front door. Check out our complete menu here.