Tasty and Healthy Reasons to Eat Oatmeal for Breakfast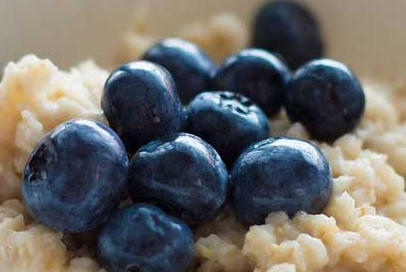 Reasons to Eat Oatmeal for Breakfast
If you're trying to manage your weight, it's easy to think your diet should be stacked with salads and green smoothies. But let's be honest. How long does that last?
For most people, that kind of strict dieting just isn't sustainable. After a few days or maybe a week or two, you get a craving from some comfort food. And it's all too easy to revert back to your old ways when that happens.
But it doesn't have to be that way. How about a hot bowl of oatmeal topped with fruit and nuts?
It's seriously good. It's low in calories, as long as you don't spoil it with spoonfuls of sugar and cream. And it can help you with weight management, disease prevention, and fill you up so you're less likely to let your diet go off the rails.
Research shows eating oatmeal can provide a long list of protective health benefits like:
Lower cholesterol
Improve longevity
Prevent certain types of cancer
Strengthen the immune system
Manage blood sugar levels
Control appetite
Support weight management
University of Newcastle Professor Chris Seal says it's the soluble fiber in oatmeal that makes this a healthy choice for breakfast. Other foods high in soluble fiber include split peas, lentils, black beans, brussel sprouts, oranges, flaxseed, and whole-grain breads and cereals.
Hungry? Try some of the new additions to the Portion Control Menu. Our team of professional chefs have been hard at work in the test kitchen, crafting recipes made with fresh ingredients that taste great, and only take minutes to prepare. In fact, we've added 41 new entrees to the menu.
Have some oatmeal for breakfast, and then enjoy one of these meals for lunch of dinner like Denver Scramble with Diced Turkey Ham, Bell Peppers, Potatoes And Pineapple - Individual Meal, Beef Pot Roast with Red Wine Sauce Over Noodles with Carrots & Green Beans, Chicken Fried Rice With Stir Fry Vegetables And Broccoli , and many others.