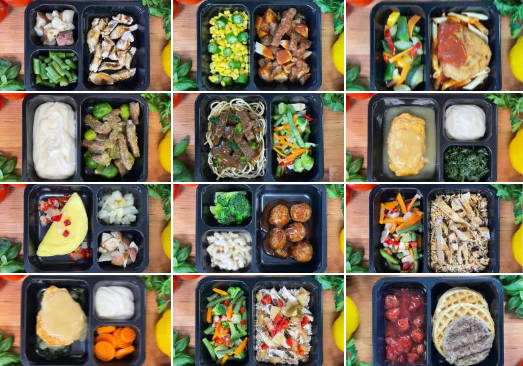 Trial Pack One - 15 Individual Meals
Use promo code TRIAL to get $7.50 off this trial food delivery kit. Free delivery will also be applied, for big savings! You may only purchase this trial pack once.
Bundle Description
Meals
The 15 meals include 12 lunch/dinner meals, and 3 breakfasts. Meals fit into low sodium, diabetic-friendly and portion-controlled diets. No seafood.
Customer Reviews
08/02/2023
Great chance to try different meals to find my favorites. Lee Ann W
07/16/2023
This is the second prepared meals company that I have tried and I am very disappointed with what I found. I ordered this trial pack to see what the meals were like and I was under the impression that it was diabetic friendly……. I received them on July 7 and promptly put them in my freezer. After I started looking at my options, I noticed: lots of pasta, breads, pancakes, French toast, carbs, carbs, etc. I was disappointed when I opened one of the meals with the intent to eat it and it didn't include a microwave option….. I'm not starting up the oven to warm up some previously cooked food, especially when the temperature out side is 118 degrees here in the Phoenix area. This morning I tried the French toast and it came with a blueberry topping that was loaded with sugars! I put my own sugar free syrup on the one small piece of French toast and ate the sausage. This afternoon, I took the remaining meals to my sister's house and gave them to her since she is not a diabetic and I figured that was better than throwing them out. Needless to say, I will be trying another service or perhaps going back to Diet-to-go. My opinion….. Jeff V
06/08/2023
Love the trials packs because I don't have to choose each meal myself. Mary B