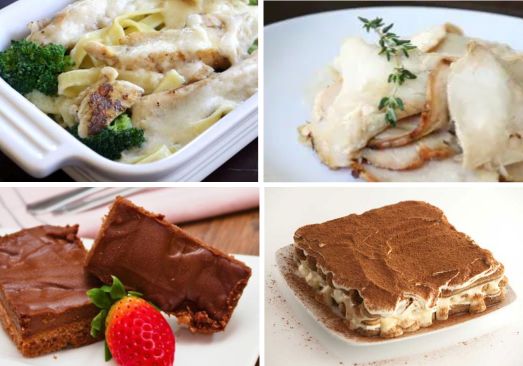 Comfort Food Bundle
The Comfort Food Delivery Bundle has been handpicked to give the comforts of home to the receiver. You have the option to buy 2 servings or 4 servings of this bundle. Order online and get delicious homestyle frozen meals delivered to your door.
Enjoy Easy Homestyle Frozen Meals Like Mom Used to Make
*Note: Some items in this bundle may require cooking in the oven. If so, those are marked with an (RC).
Bundle Description
Meals
Beef Shepherd's Pie (RC), Broccoli, Peas & Corn
Roasted Turkey with Gravy, Apple & Sage Stuffing
Beef Brisket Burnt Ends with Barbecue Sauce, Fresh Cut Corn Medley, Potato & Cheese Pierogi
Chicken Pot Pie (RC), Mashed Potatoes
Desserts
Double Fudge Brownie
U-Bake Apple-Raisin Strudel (RC)
Customer Reviews
08/25/2021
For the most part, I enjoyed the products in this bundle. It's a lot of food! Some issues with packaging. The Cashew Stir Fry was the best! The Apple Strudel dessert not so good. Would buy this bundle again, minus the Apple Strudel. Selina C
05/26/2021
lots of food and good Ida T
05/22/2020
As a gift to my parents, this went over very well! I am not sure they used the sides with the intended main courses, and I am pretty sure one of the meals was not what I thought it was supposed to be, but I understand because of the demand it may have had to be replaced. They have thoroughly enjoyed the ease of meals, and say they taste wonderful! Andrea H