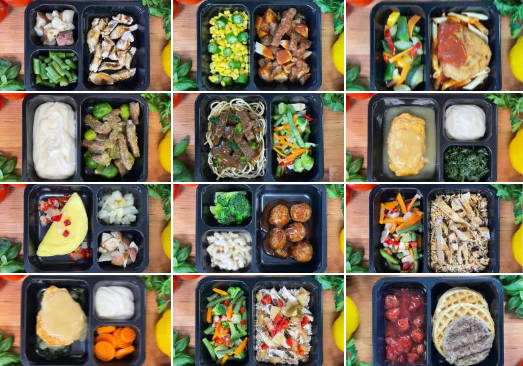 Dialysis Trial Pack - 15 Individual Meals
Use promo code TRIAL to get $7.50 off this trial dialysis food delivery kit. Free delivery will also be applied, for big savings! You may only purchase this trial pack once.
Bundle Description
Meals
The 15 meals include 12 lunch/dinner meals, and 3 breakfasts. Meals fit into dialysis-friendly, as well as low sodium, diabetic-friendly, and portion-controlled diets. No seafood.
Customer Reviews
12/05/2023
Pretty tasty especially for low salt Cindy E
11/16/2023
Ordered this for my brother who is now on dialysis and it was a pleasant surprise because he actually felt good knowing what he was eating was already thought out and he felt good eating a meal that actually looked appealing. Now I do believe I will order the meals for my other brother who is a stage 3.... and a horrible cook lol!!! Bonny C
10/24/2023
My husband recently had to start undergoing dialysis and adhere to a dialysis-friendly diet. I am not the greatest cook and I work full-time so I research to see if there was a company that delivered dialysis friendly meals and came across magic kitchen. I started with a trial pack to see if it was some thing that my husband would be okay with and to be able to sample the different options. After about a week of an alternative meal plan, we discovered that he likes these much better, and I will be ordering them for him in the future. Kimberly D