Home Cooked Meals Delivered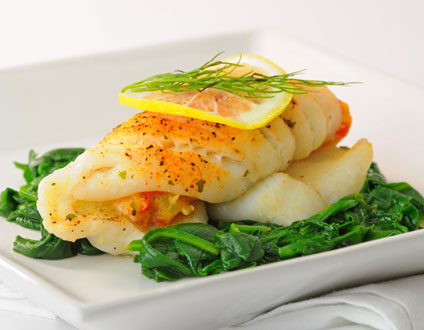 MagicKitchen.com offers delicious, nutritious convenience. Order home cooked meals online and have the meals delivered to your house. We deliver nationwide!

MagicKitchen.com is a way for busy families and seniors to have delicious, wholesome meals without shopping, cooking, or clean up. Compared to other companies who offer delivered home cooked meals, we offer preservative-free cuisine, meal bundles, a la carte ordering and meal plans.
Do you get tired of making the same old boring sandwich every day? MagicKitchen.com is answering the call for home cooked meals delivered in all price ranges. Our highly trained chefs make it easy for you by providing home cooked meal delivery services that will meet all your needs when it comes to high quality food.  Just let us know-we are able to cater to your diet whether you are lactose intolerant, vegetarian or a senior who requires a strict healthy diet.

It's an easy 3-step process:
Choose from a variety of home cooked meal delivery options i.e. senior special diet meals, portion controlled meals, low sodium meals, diabetic friendly meals, renal diet meals and dialysis-friendly meals. We also offer amazing food gifts and desserts.
Place your home cooked meal delivery order. MagicKitchen.com delivers anywhere in the continental US within 3 days at cost effective shipping rates.  We even have faster delivery services!
Choose your home cooked meals.
Our years of experience have taught us to offer nothing less than exceptional meals. We have mastered the art of quality food delivery and are proud that more than 95% of our full service home cooked meal delivery customers choose to reorder from us.  MagicKitchen.com prides itself on providing quality, freshness and convenience when it comes to home cooked meals delivered. Our meal options are also customizable for you and your family's size budget, taste and lifestyle-no matter how picky you may be!
We understand that healthy food is an important part of a balanced diet; therefore, we combine delicious nutritional home cooked meals delivered with a variety of bold flavors and textures that will certainly soothe your taste buds. To top it off, our gourmet menu comes in balanced portions. MagicKitchen.com is happy to convert you to a life with less grocery store lines and more time spent enjoying great food and family. We are confident that you will relish our home cooked meal delivery.
With so many food delivery services, what makes our home cooked meals delivered different? Well, there is something extraordinary about our way of cooking. You can only experience it when you order home cooked meal delivery. It goes beyond the top quality fresh produce and ingredients. It's about good food that's able to bring people together. We want to provide a merrier world especially for most seniors who are looking for a different eating routine. MagicKitchen.com quality chefs brave all elements to bring you the highest array of ready-made foods. A balanced diet is more than a cookie in each hand.
Go ahead and order our home cooked meals delivered today. It won't only be a changing eating experience, but most importantly, it will show you that there's a whole world out there of good food that you haven't explored. Your first bite will be proof enough that there's no looking back! It's simply home cooked meal delivery paradise on your doorstep.
Looking for Mediterranean meals? Look no further. Our chef Francesco make Mediterranean marvelous!
All our home cooked, delivered meals are prepared by chefs using quality garden-fresh produce and ingredients. You get healthy, delicious home cooked meals delivered right to your door. Just defrost, reheat and love them!
---
Have you ever wondered how to be healthy? We have a list you may be interested in. Ten tips that will show you how to be healthy for life! Easy, healthy tips to go along with our easy to prepare healthy meals. So click here to find out how to be healthy today!
Looking for meals delivered to your home? MagicKitchen.com can help!