Food Gifts for your College Student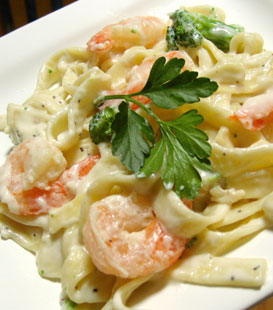 Help your kids go back to college with nutritious home-cooked meals! Most meals can be heated up in a microwave, and the desserts can be eaten as is. You know they'll love the desserts!
Ease your worries about your college student's diet by sending home-style Meals. 'Delicious, Nutritious, Convenience' is just what the college student needs when it comes to meals! They want it taste good, you want it to be nutritious and everyone wants convenience.

Send nutritious and yummy food package gifts to your student away from home! You worry about them eating junk food, but sending college meals like these will mean they can eat healthy meals that taste like home.
Testimonials
"Our son, who is in college, was just diagnosed with IBS, which limits the types of foods he can eat. Our concern was he wouldn't be eating complete healthy meals but thanks to MagicKitchen.com we don't have to worry about that any more. We have weekly meals being sent to him. He is enjoying all of the meals and says that they are not only health but delicious. This would make a wonderful gift for a college students, everyone enjoys a "home" cooked meal." ~Debra H.
"I've ordered twice now, both times for my daughter/son-in-law, at the end of their hectic semesters in grad school far away from home cooking. Both times, they reported that it saved them, as they hadn't had time to shop or cook. I have to know they are eating well in the midst of all their hard work. "
~ ~Kim S.
"I placed 2 orders from your company for my 2 college boys. I was feeling like they were not eating as well as they should and needed items that could be made easily. I also have one son now who has decided to eat vegetarian. Your food worked very well for both of my boys. They have so far loved all the food they have tried and the only one complaint I heard was that they would have loved a larger portion. I will keep this in mind when I order again. Thanks again!"
~Jackie T.