Elder Meals Delivered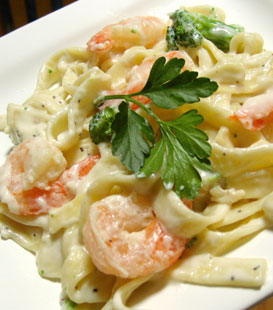 Know a senior who's not eating right, or who just doesn't feel like cooking? MagicKitchen.com's nutritious prepared meals for seniors are the perfect gift. You know your parents or grandparents best, but it can still be hard to buy them a birthday or Christmas gift . As people age, they naturally have certain health problems or conditions, whether large or small, that could be helped by a thoughtful food gift. Our food care packages for elderly people are prepared and cooked by real chefs.
"My kids got me Senior Meal Pack #1 for Christmas and I haven't stopped ordering them since! It's wonderful to have a hot, nutritious meal in minutes. Thank you MagicKitchen.com!
~Janice C."
For those seniors who aren't eating right or who are just tired of cooking, consider meals from MagicKitchen.com. With two menus, you'll be able to find just the food gift your senior will appreciate. Try the diabetic friendly menu, perfect for diabetes meal plan! Gift certificates too -let them pick their own meals!
MagicKitchen.com offers fresh, delicious prepared meals to go cooked by our chefs, with the unbeatable convenience of meals delivered to your home. Save time without sacrificing taste. Order a senior food gift and give them the nutrition they need to stay healthy. These gifts arrive without labeling, so you may decide to pick a get well meal, for instance, but the recipient will not see that description. meal gifts are the gifts they will remember!
MagicKitchen.com's senior meals delivered will delight your favorite senior!
We thought our clients might enjoy this inspiring video!
Send them meals including Shrimp Fettucini Alfredo, Chicken Ana Luisa, Rosemary Potatoes, and Eggplant Parmigiana.
Testimonials
"I just wanted to share the wonderful experience of using your service. My mother is 80 years old and lives by herself in FL and I live in CA so we don't see each other much. My mom does not cook for herself much she tends to live off of TV dinners and goes out from time to time. I found your site and placed an order for her for Christmas she received 8 or 10 meals. My mom LOVED the meals, she said they were simply delicious especially the lamb. She then hinted to me that anytime I wanted to send that to her again feel free. Well I just placed an order for her for Mothers day. This time I got her the lamb (of course), scallop potatoes, corn mix, tomato basil bisque and rolls. I am sure she is going to be delighted!
"MagicKitchen.com has been a blessing for my family. My mother can't cook now. I think she enjoys MagicKitchen.com's meals more than she ever liked her own cooking because they are so well seasoned and taste great!"
~Elizabeth N.
"MagicKitchen.com meals are great for my 89 year old father. MagicKitchen.com offers flash frozen meals so they stay fresh longer, they meet my fathers nutritional needs, so easy to prepare and eat, and not to mention they are delicious."
~Monica C.