Magic Skillets Meals

These are going to become your favorite go-to meal. It's easy as 1-2-3!
Pour the pouch contents in a pan or bowl.
Heat up these fantastic one-skillet meals on the stove or in the microwave.
Stir once, then serve and enjoy!
Our kitchens create some of your favorite meals like Beef Stroganoff, and Prime Rib Roast, and Surf and Turf. Then they deep-flash-freeze them. This procedure locks in the fantastic flavors our chefs impart to the dishes after long cooking using quality ingredients and all their expertise and talent. And all you have to do is drop the frozen nuggets in a skillet and heat them up to recreate that high-quality dish in under 10 minutes!
What you receive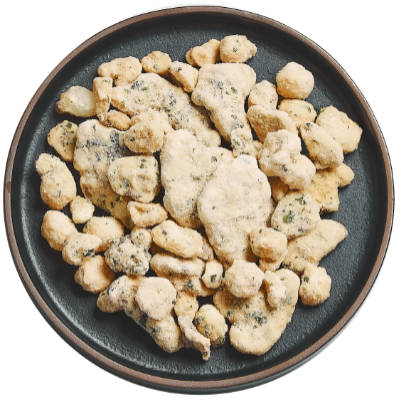 Nuggets of Goodness