The Weight Watchers program (Now known as WW) is one of the most widely used healthy-eating programs in the world. In fact, more than 1 million people subscribe globally. Which Weight Watchers points system do you follow?
In the last 15 years, Weight Watchers has had three meal programs: Points, PointsPlus, and currently, SmartPoints. No matter which plan you follow, MagicKitchen.com has meals that will fit into every program and can help you reach your healthy-eating goals. All the meals below are portion controlled.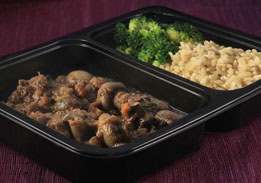 Low Fat Beef Bourguignon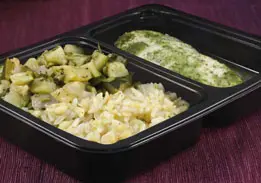 Portion Controlled Basil Chicken with Rice Pilaf and Zucchini Stir-Fry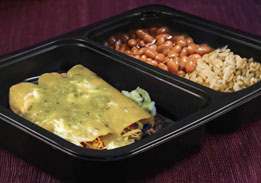 Gluten Free Chicken Enchiladas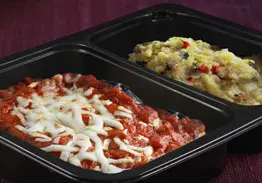 Vegetarian Eggplant Parmigiana Meal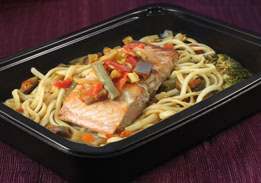 Dairy-Free Salmon Linguine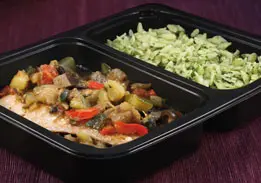 Salmon Caponata with Orzo & Spinach
Want to learn how many points are in MagicKitchen.com's home-delivered meals? Read on to learn how we fit into the program:
Weight Watchers Points Programs: Through the Years
Each version of the Weight Watchers program has followed a similar framework. Foods and drinks are assigned values. Weight Watcher followers are then allotted a personalized allowance of daily and weekly "points," which they can "spend" on foods and drinks.
The key difference in every version of program, though, has been in how those values were calculated.
The original Points program was calorie-based, for instance, while the current SmartPoints program uses calorie and nutrient-content of foods to calculate point values. Here's a quick look:
Changes for 2022
WW plans changes to PersonalPoints. Each plan is customized to each individual person, which means no two plans will be exactly the same. There is a quiz to determine your plan. You earn points through exercise, drinking water and eating healthy vegetables. And it will include a new sleep tracker.
Changes for 2020
There are three diet plans now, all using what WW calls ZeroPoint Foods. There's a Green Plan, a Blue Plan and a Purple Plan. Which you choose depends on how many ZeroPoint foods you plan on reaching for. Want more ZeroPoint foods, and thus more variety? Then your Smartpoints budget will be smaller. Want more Smartpoints? Then stick to the Green plan, with fewer ZeroPoint foods.
Changes for 2019
While still using Smartpoints, Weightwatchers is changing its name to WW, and focuses more on wellness that works! Freestyle doesn't change, but there are more zero point foods, and they are updating their app, as well as adding some rewards programs and a program called Fitness 2.0. WW is partnering with Headspace, a popular meditation and mindfulness app. Additionally, Fitpoints are becoming more personalized. The new WW seems to be poised to help you live your best life!
SmartPoints (December 2015 – 2017)
Since December 2015, Weight Watchers has used the SmartPoints program. With SmartPoints, food points are based on each item's caloric content, as well as the item's saturated fat, sugar and protein content. Foods high in sugar and/or saturated fat "cost" more points, while lean proteins carry fewer points. The reason? The SmartPoints program was designed to encourage healthy eating. Another update: Daily allowance targets are more personalized. They're now based on your weight, height, age, gender, activity level and desired weekly weight-loss goal.
PointsPlus (2011 - 2015)
PointsPlus, which was used from 2011-2015, moved away from the original calorie-based system. Under PointsPlus, food values become nutrient-based. In fact, calories weren't even used when calculating the PointsPlus value of an item; instead, carbs, dietary fiber, protein and fat were the only factors used. PointsPlus updated how allowances were calculated, as well, incorporating factors like gender, height and activity level to give tailor daily targets for individuals.
Weight Watchers Points (1997 – 2011)
Launched in 1997, the original Weight Watchers Points was entirely calorie-based. Less emphasis was placed on the types of foods you were eating, but rather, the amount of calories you were eating. Therefore, under the Points program, an apple and a small bag of pretzels carried similar values. (Now, an apple has 0 points.) Allowances were also less personalized, being based primarily on a person's weight.
How Points Work in Weight Watchers
If you've followed Weight Watchers before, you know how points work. If not, it's simple to understand. Under Weight Watchers, foods and drinks are assigned a point value. Healthier foods carry less points, while sugar and high-fat snacks carry more points. In Weight Watchers, followers have a daily and weekly allowance of points they can redeem. The goal: To not use more points than are allotted. There are three point values that are central to the Weight Watchers program – daily, weekly and activity points. They include:
Daily Points

- Each person receives a personalized allowance, with the lowest being 30 (under SmartPoints). You daily points goal is personalized based on a number of factors, including height, weight, gender, activity level, and desired weight-loss goal. Daily points reset each day.

Weekly Points

- Dieters also receive a weekly "buffer" of points, which they can save for special occasions or add to their daily allowance. Under PointsPlus, everyone received 49 points; now, the values are personalized. Weekly allowances also reset.

Activity Points

- Finally, participants can also earn points for exercise. For instance, walking 3,000 steps earns 3-5 points (based on weight), and dieters can choose to swap activity points for food.
Calculating Your Points
Say, for breakfast, you have an egg (2 SP), bacon (5 SP) and 1 oz of cheddar cheese (1 SP). You would "spend" 8 SmartPoints. If your daily allowance was 30, you would have 22 points remaining for the day. It's that simple!
Which Foods Can You Eat?
One reason Weight Watchers has been so successful – no foods are forbidden. You can eat (and drink) whatever you want – even the occasional slice of chocolate cake! You just have to track your foods.
Of course, Weight Watchers does reward healthy eating. More nutritious foods that fill you up – like fruits and veggies – cost fewer points than sugary snacks. A sugary soda, for example, might set you back 10 points, while 3 ounces of chicken breast only costs 3 points.
In other words, as long as you stay within your daily allowance, you can spend your points on whatever you like – even dessert or a glass of wine.
Although MagicKitchen.com is not directly affiliated with Weight Watchers, we like their work and approve of their programs.
Fortunately, finding the points values of our meals is simple. Some smart and savvy folks – thanks so much calculator.net –created a points calculator for all three programs! You just enter the nutritional info for a MagicKitchen.com meal (which can be found on all of our product pages). And voila! You have a point value for any of the three Weight Watchers food programs.